Ahsoka Tano™ Inspired Bear with Lightsaber™
InStock
Original Price

$52.00
Sale Price
$41.60
Promotions
Blast off into the STAR WARS™ galaxy with Ahsoka Tano™ Inspired Bear! Paying homage to the legendary ex-Jedi, this bear comes with her signature headpiece and bodysuit built into her distinctive orange fur. The STAR WARS™ and The Mandalorian™ logos are also featured on the paw pads of this epic collector's item. Ahsoka Tano™ Inspired Bear comes with a plush lightsaber™ that lights up, making her ready for any adventure in the galaxy!
This item cannot be purchased unstuffed, nor can stuffing adjustments be made. A scent or sound cannot be placed inside this furry friend.
© & ™ Lucasfilm Ltd.
Build-A-Bear
Product Details
Specs
Gift Options
Product Name:
Ahsoka Tano™ Inspired Bear with Lightsaber™
Build-A-Bear
SKU:
329691_29692
Products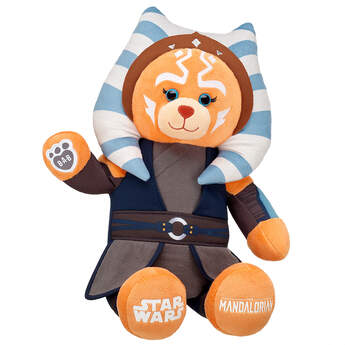 Product Name:
Ahsoka Tano™ Inspired Bear
Build-A-Bear
SKU:
329691
Color:
Orange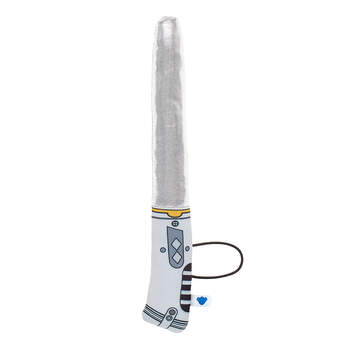 Product Name:
Ahsoka Tano™ Lightsaber™
Build-A-Bear
SKU:
029692
Color:
White