Barkleigh™ Hearts Equality Gift Set
Barkleigh is displaying her support for equality and justice for all in her Hearts Equality T-shirt! Showcase your commitment to equality with this inspiring gift set.
Build-A-Bear
Product Details
Specs
Gift Options
Products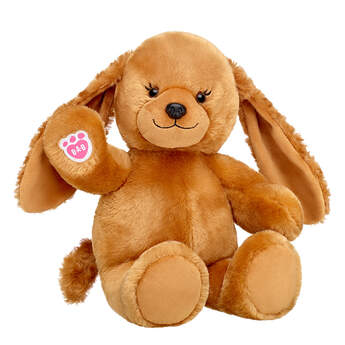 SKU: 029146
InStock
Original Price

$18.00
Sale Price
$15.30
Barkleigh is Pawlette's best friend and partner-in-fashion! As the upbeat BFF who always has a paw-sitive attitude, this spunky brown pup is the perfect companion for going on fun adventures. Barkleigh is known for her fabulous sense of style, so have lots of fun personalizing her with the outfits and accessories of your choice!
Promotions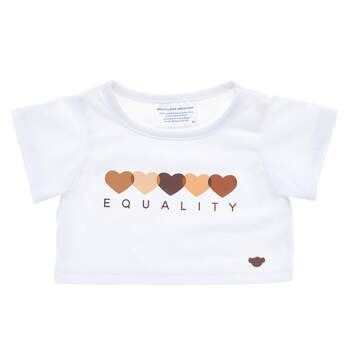 Your furry friend can showcase their support for equality and justice for all with this cute T-shirt! It includes a spectrum of hearts with an inspiring "Equality" message across the front.

For every one of this item purchased, Build-A-Bear will donate $0.50 to Build-A-Bear Foundation to support organizations committed to the work of Diversity, Equity and Inclusion. Maximum donation of $50,000. Valid through December 31, 2023. Build-A-Bear Foundation, 415 S 18th Street, St. Louis, MO 63103, Tel. 314-423-8000
Promotions
Product Name:
Barkleigh™ Hearts Equality Gift Set
Build-A-Bear
SKU:
29146_29649
Products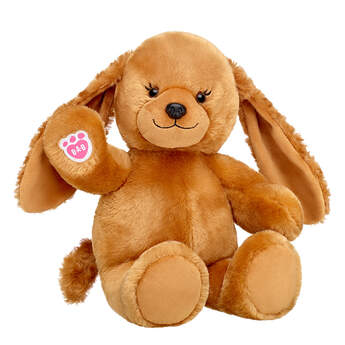 Product Name:
SKU:
029146
Color:
Light Brown
Additional Information: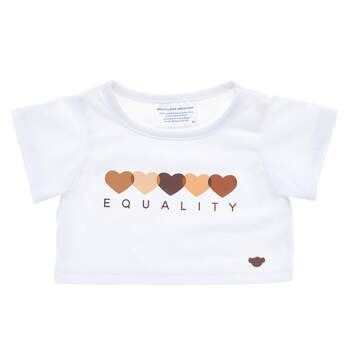 Product Name:
Hearts Equality T-Shirt
Build-A-Bear
SKU:
029649
Color:
White