Blueberry Cow Gift Set
Have you herd—this Blueberry Cow is one of the most colorful friends down on the farm! This unique cow plush is ready to milkshake things up thanks to its soft blue fur, blueberry print outfit and white shoes. It makes the cutest gift for any cow fan or animal lover!
Build-A-Bear
Product Details
Specs
Gift Options
Products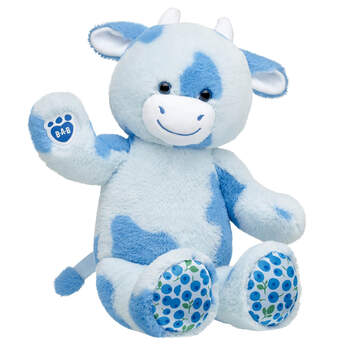 You'll never feel blue with Blueberry Cow by your side! This berry cute Blueberry Cow stuffed toy has soft blue fur with a blueberry print pattern on its paw pads. Make this udderly adorable cow even more unique by personalizing it with its own outfits, sounds and scents!
Promotions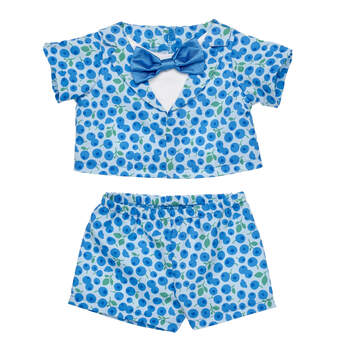 Your furry friend will look BERRY dapper when sporting this stylish two-piece blueberry print suit!
Promotions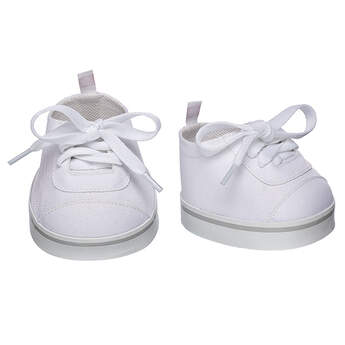 SKU: 028990
InStock
Original Price

$8.00
Sale Price
$6.40
Your furry friend can step into fun with these stylish low-top shoes. These white sneakers are the perfect size for your bear's paws.
Promotions
Product Name:
Blueberry Cow Gift Set
Build-A-Bear
SKU:
31407_31419_28990
Products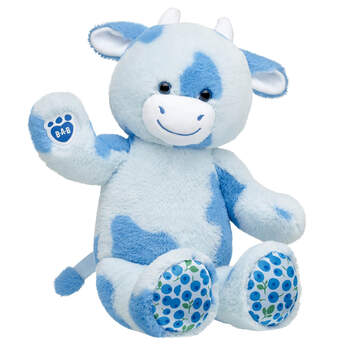 Product Name:
Blueberry Cow
Build-A-Bear
SKU:
031407
Color:
Light Blue
Additional Information: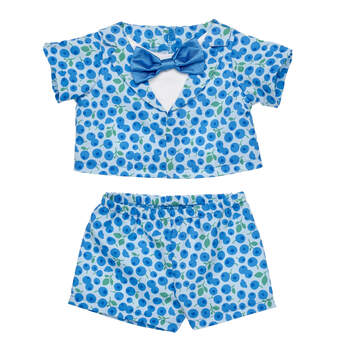 Product Name:
Blueberry Suit
Build-A-Bear
SKU:
031419
Color:
Light Blue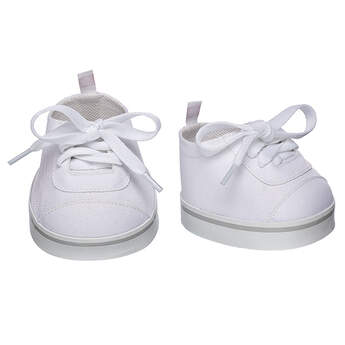 Product Name:
White Low-Top Shoes
Build-A-Bear
SKU:
028990
Color:
White