Bear Hospital
Satisfaction Guarantee Hospital
If your furry friend needs repair — whether it has been so loved that it needs some T.L.C. or your real furry friend has gotten ahold of it — our Bear Hospital docs will fix it up in a stitch! Why? Because when you make a furry friend at Build-A-Bear Workshop, we want you to be friends fur-ever.
Meet Dr. Robin and Dr. Maria! They are our official Bear MDs, and together they have almost 30 years of experience repairing furry friends for their best friends. Over the years, Dr. Robin and Dr. Maria have given a Beary Clean Bill of Health to thousands of furry friends, repairing and returning them to our Guests. They help stitch, fluff, mend, brush and hug about 2,700 furry friends every year!
Meet Our Doctors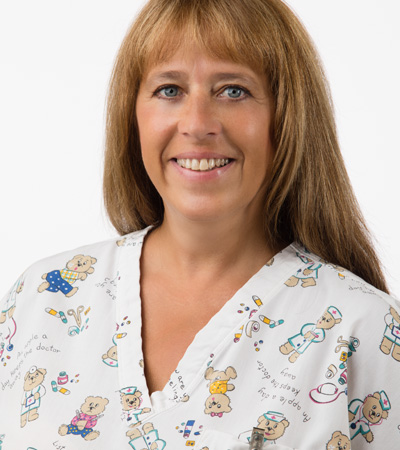 Dr. Robin
Experience: With Build-A-Bear Workshop since 2001
Daily activities: Dr. Robin manages all aspects of the Bear Hospital. She keeps patient logs, repairs furry friends and — best of all — makes Guests happy!
Dr. Robin's favorite furry friend story: "There are so many, it's hard to choose! I had a guest whose Dad was a paramedic. He sent in his daughter's bear with completed Ambulance Checklist and the measures taken to stabilize the patient until it was received by Bear Hospital. The patient arrived with its arm in gauze and stabilized on a little board wrapped in a blanket, with all the paperwork attached. It's so fun and rewarding to play along with our Guests!"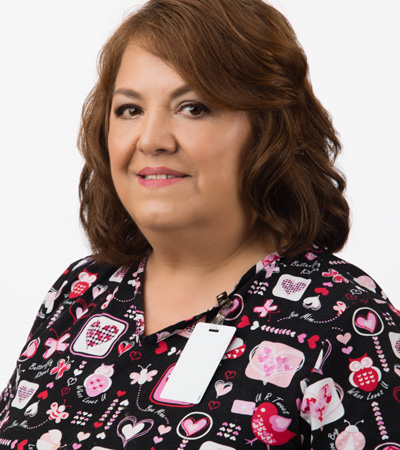 Dr. Maria
Experience: With Build-A-Bear Workshop since 2006
Daily activities: Dr. Maria performs surgeries on patients to make them whole as best she can, monitors their recovery and writes prescriptions like, "bedtime stories and kisses every day." Then she sends patients back to their families for R&R, hugs and love.
Dr. Maria's favorite furry friend story: "A little boy named Joey unexpectedly had to be in the hospital. The day he got back home, his little bear "Punkey" also arrived home after his stay at Bear Hospital. He was wearing a T-shirt that said, "I was hugged with love at Build-A-Bear Hospital." Joey said that he was so happy to see Punkey, and that he was all better too!"
Find-A-Bear® ID Program
When you sign up for our Build-A-Bear Bonus Club, your new furry friend will be registered in our Find-A-Bear ID program. If your furry friend is ever lost and returned to us, Dr. Robin and Dr. Maria can hopefully send it home to you by using the information you provide.