Cuddly Brown Bear HBD Flowers Gift Set
Give them bear hugs AND flowers for their birthday! Cuddly Brown Bear makes the paw-fect gift wearing its floral-inspired HBD tee.
Build-A-Bear
Product Details
Specs
Gift Options
Products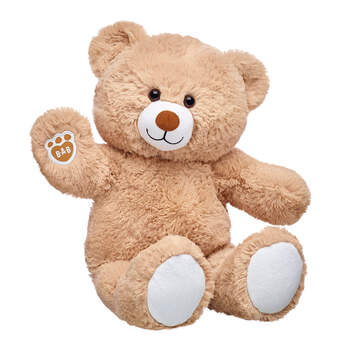 SKU: 027229
InStock
Original Price

$18.00
Sale Price
$16.20
Cuddly Brown Bear wants to give you a big bear hug! This lovable brown teddy bear has a classic look with extra soft fur and white paw pads. You can customize Cuddly Brown Bear to your heart's content by adding outfits, accessories, sound and scents. This online exclusive furry friend makes a timeless gift for someone special.
Promotions
SKU: 029356
InStock
Original Price

$7.00
Sale Price
$3.50
Make smiles bloom big for their birthday! A furry friend dressed in this floral HBD T-shirt makes a cuddly birthday keepsake.
Promotions
Product Name:
Cuddly Brown Bear HBD Flowers Gift Set
Build-A-Bear
SKU:
27229_29356
Products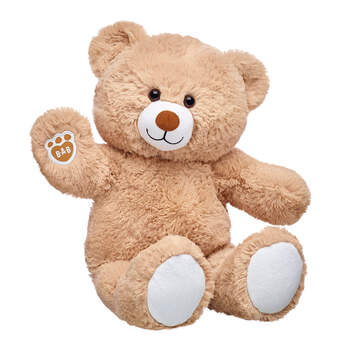 Product Name:
Cuddly Brown Bear
Build-A-Bear
SKU:
027229
Color:
Cream
Product Name:
HBD Flowers T-Shirt
Build-A-Bear
SKU:
029356
Color:
Turquoise