Cuddly Brown Bear Just BEARcause Gift Set
Sometimes you want to tell someone you love them just BEARcause! Whether it's a special occasion or not, Cuddly Brown Bear and its adorable T-shirt make the perfect gift for any loved one.
Build-A-Bear
Product Details
Specs
Gift Options
Products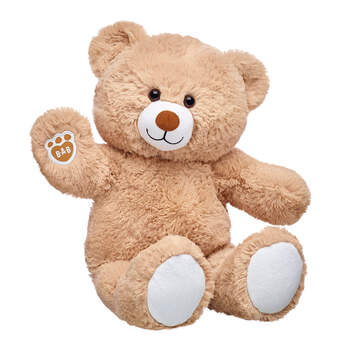 SKU: 027229
InStock
Original Price

$18.00
Sale Price
$16.20
Cuddly Brown Bear wants to give you a big bear hug! This lovable brown teddy bear has a classic look with extra soft fur and white paw pads. You can customize Cuddly Brown Bear to your heart's content by adding outfits, accessories, sound and scents. This online exclusive furry friend makes a timeless gift for someone special.
Promotions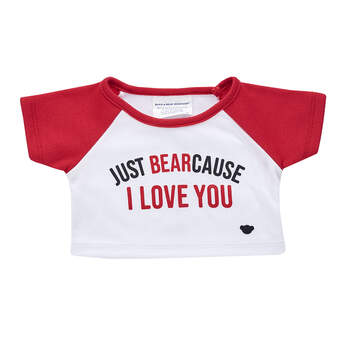 SKU: 029123
InStock
Original Price

$7.00
Sale Price
$5.60
Sometimes you don't need a reason to tell someone just how you feel. This adorable T-shirt is a great way to let anyone know how much you love them - just BEARcause!
Promotions
Available for store pickup
Product Name:
Cuddly Brown Bear Just BEARcause Gift Set
Build-A-Bear
SKU:
27229_29123
Products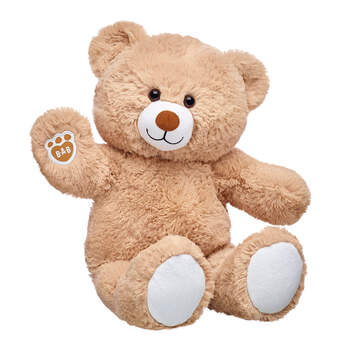 Product Name:
Cuddly Brown Bear
Build-A-Bear
SKU:
027229
Color:
Cream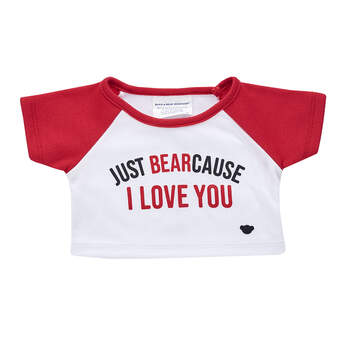 Product Name:
Just BEARcause T-Shirt
Build-A-Bear
SKU:
029123
Color:
Red