Item No.
328409_30248_26674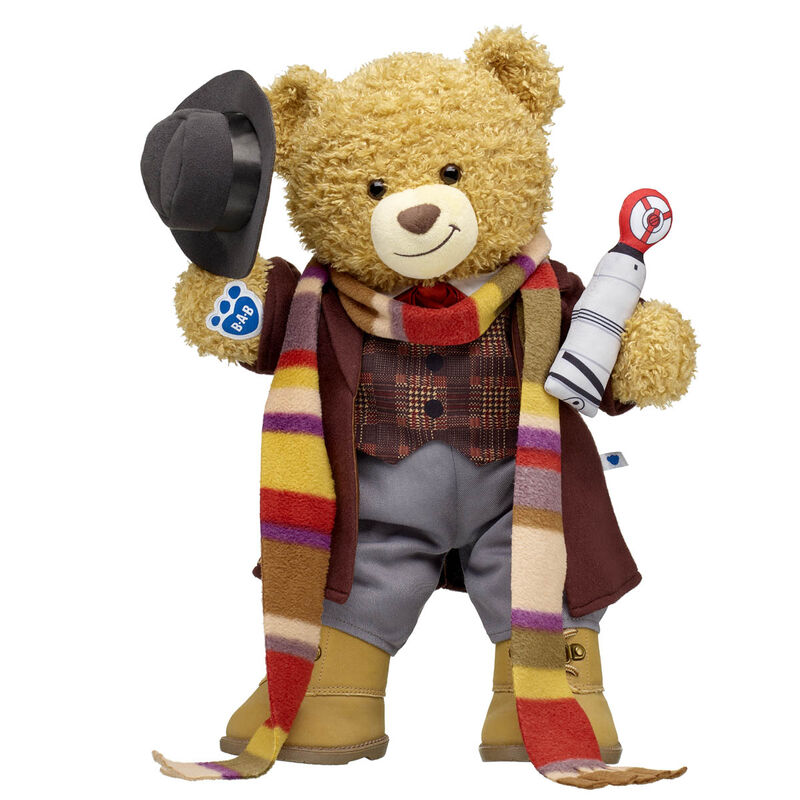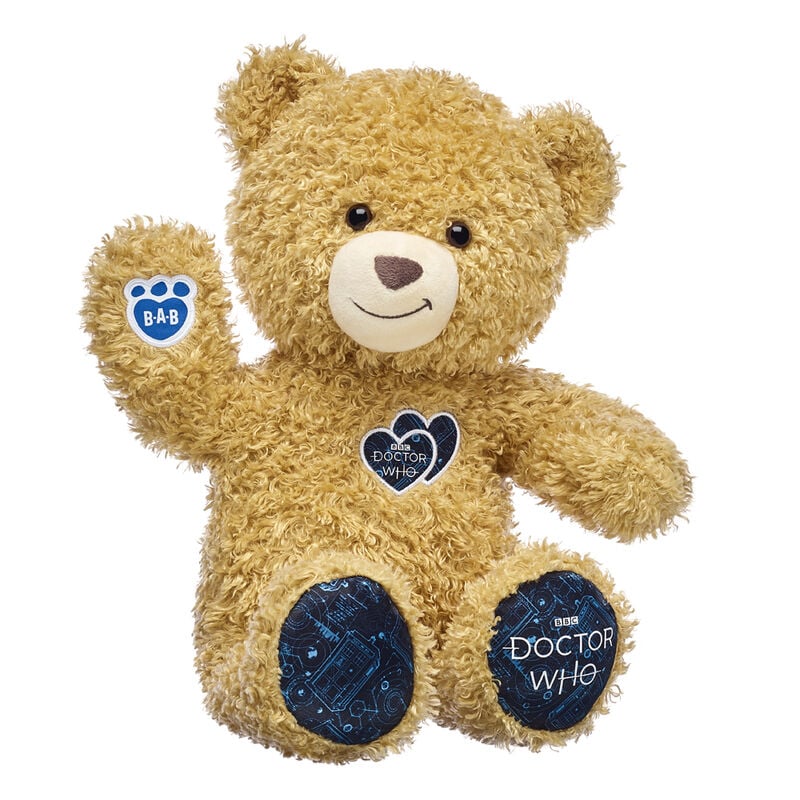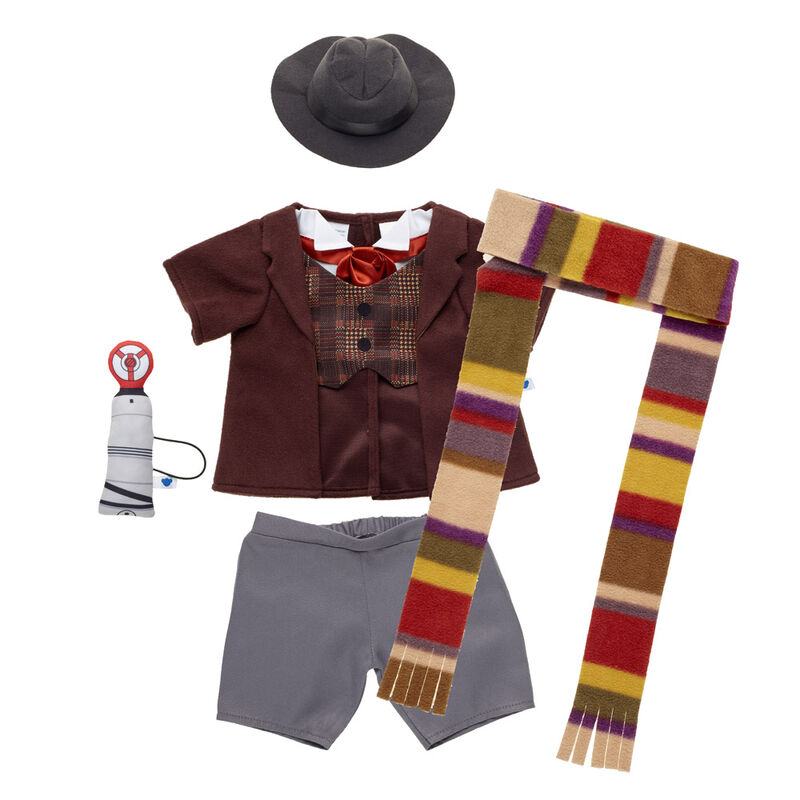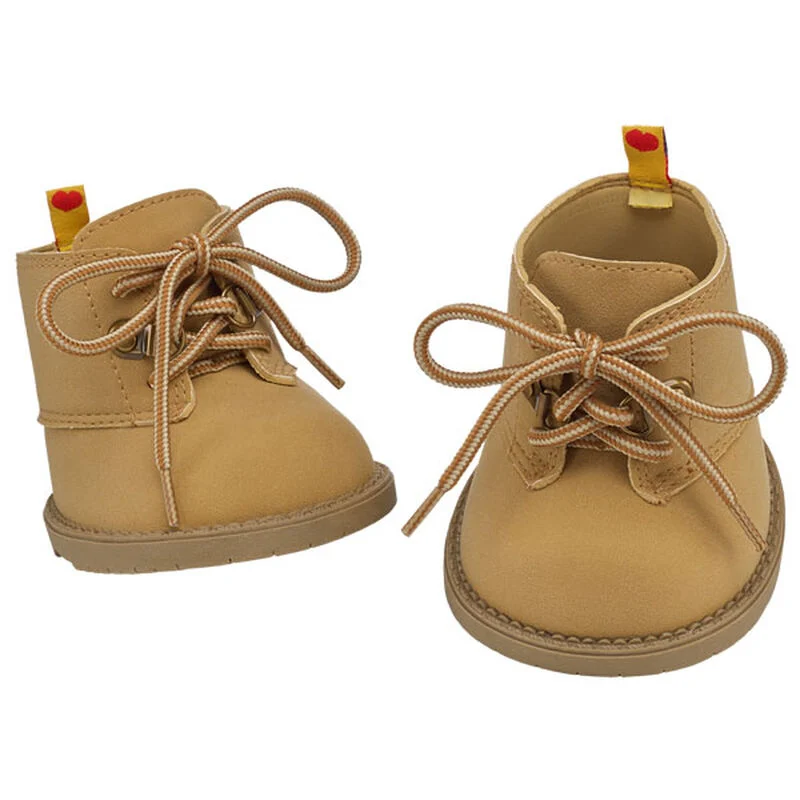 Doctor Who Bear Fourth Doctor Gift Set
Witness the wonders of the universe when you go exploring with your own Doctor Who Bear! This snuggly Time Lord teddy is ready to travel through time and space wearing its bear-sized Fourth Doctor costume. It also a sonic screwdriver wristie with sound! It's an adorable gift set that brings worlds of fun to any devoted fan of the Time Lord.
BBC, DOCTOR WHO and TARDIS (word marks and logos) are trade marks of the British Broadcasting Corporation and are used under licence. BBC logo © BBC 1996. Doctor Who logo © BBC 2018. Licensed by BBC Studios.

Buckle up for an amazing ride with Doctor Who Bear! Armed with Doctor Who paw pads and special hearts stitched on its chest, this cuddly teddy bear is all set to travel through space and time. Add a Doctor Who costume and sonic screwdriver to your teddy bear and start exploring the universe together!
This item cannot be purchased unstuffed. A scent or sound cannot be placed inside this furry friend.
---
Not Available for store pickup
---

Whovians and fans of the Fourth Doctor will love this bear-sized Doctor Who costume! This Fourth Doctor set recreates his famous look with his suit, pants, hat and scarf included. The plush sonic screwdriver wristie recreates the Fourth Doctor's famous gadget by making sounds when you press it!
---
Not Available for store pickup
---

Complete your teddy bear's look by strapping these rugged tan hiking boots on the paws of your furry friend before hitting the trails! These teddy bear-sized tan hiking boots are the PAWfect addition to a casual or outdoor outfit for your furry friend. Get a pair of Bearland Boots for your BEARY special stuffed animal today!
---
Available for store pickup
Product Name:
Doctor Who Bear Fourth Doctor Gift Set

Product Name:
Doctor Who Bear
---

Product Name:
Doctor Who Fourth Doctor Costume & Sonic Screwdriver Set
---

Product Name:
Bearland Boots

Your Furry friend's Name:
Furry Friend's Birthday:
Who's this Furry Frieind for?:
Find a Workshop Near You!
Enter your City, State or Postal Code to view product availability in a Build-A-Bear Workshop near you.
No workshops were found. Please add a zipcode, address or city to find the Workshop closest to you.