Eevee Bundle
Promotions
Online Exclusive! Add Eevee to your Pokémon collection! The amazingly adaptive Eevee creature from Pokémon evolves into many different Pokémon depending on its environment. Plus, Eevee comes in an exclusive Pokémon cape - not sold in stores - a Pokeball Sleeper, and Eevee's signature sounds.
This item cannot be purchased unstuffed, nor can stuffing adjustments be made. A scent cannot be placed inside this furry friend.
Pokémon products are only available as exclusive bundles when purchasing online. These products may not be purchased separately.
Build-A-Bear
Product Details
Specs
Gift Options
Product Name:
SKU:
224099_24174_24175_28093
Products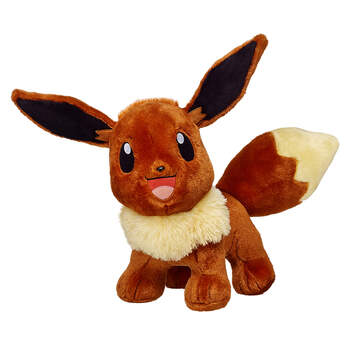 Product Name:
SKU:
224099
Color:
Medium Brown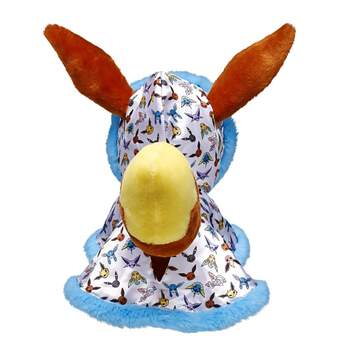 Product Name:
SKU:
024174
Color:
White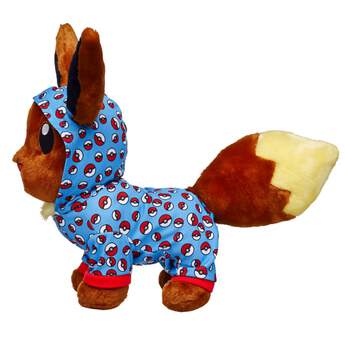 Product Name:
Pokémon Poké Ball Sleeper
Build-A-Bear
SKU:
024175
Color:
Turquoise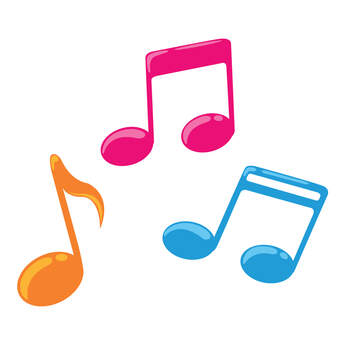 Product Name:
Eevee 4-in-1 Sound
Build-A-Bear
SKU:
028093
Color:
Royal Blue