Happy Hugs Teddy Disney Peter Pan Gift Set
Get ready for an unforgettable journey to Never Land with Happy Hugs Teddy! This classic bear channels the adventurous spirit of Disney Peter Pan dressed in the signature costume of the boy who won't grow up. Take flight and soar through the sky with must-have Disney Peter Pan gifts for fans of all ages!
©Disney
Build-A-Bear
Product Details
Specs
Gift Options
Products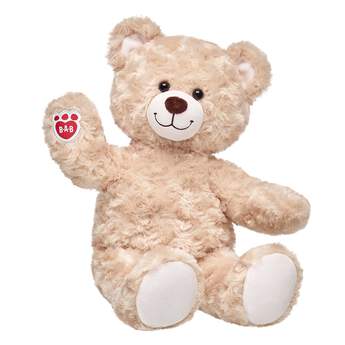 This classic teddy bear with soft, light brown fur and a cheery smile will bring you forever love and hugs! Personalize this 16 in. Happy Hugs Teddy Bear with clothing and accessories to make the perfect unique gift.
Promotions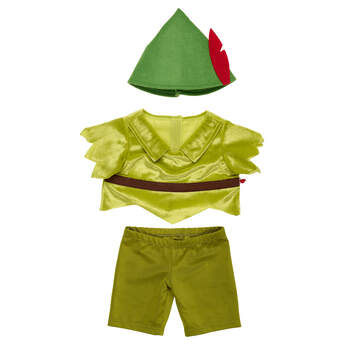 Your furry friend will never have to grow up when dressed in this cute Disney Peter Pan costume! Make sure your furry friend is ready to soar through the sky by dressing them in this classic costume complete with Disney Peter Pan's green hat, shirt and pants.
Promotions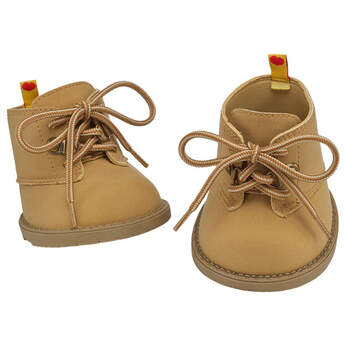 SKU: 026674
InStock
Original Price

$9.00
Sale Price
$8.10
Complete your teddy bear's look by strapping these rugged tan hiking boots on the paws of your furry friend before hitting the trails! These teddy bear-sized tan hiking boots are the PAWfect addition to a casual or outdoor outfit for your furry friend. Get a pair of Bearland Boots for your BEARY special stuffed animal today!
Promotions
Product Name:
Happy Hugs Teddy Disney Peter Pan Gift Set
Build-A-Bear
SKU:
25567_31546_26674
Products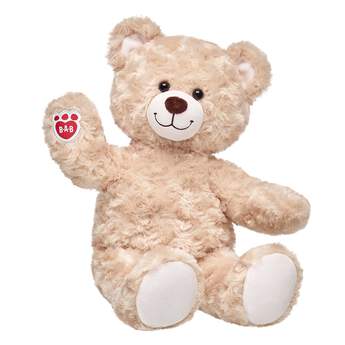 Product Name:
Happy Hugs Teddy
Build-A-Bear
SKU:
025567
Color:
Cream
Additional Information: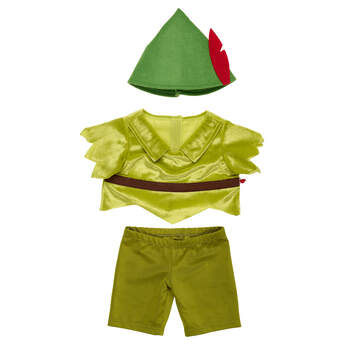 Product Name:
Disney Peter Pan Costume
Build-A-Bear
SKU:
031546
Color:
Lime Green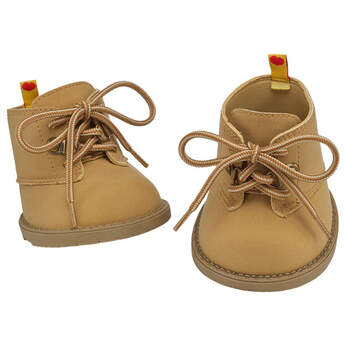 Product Name:
Bearland Boots
Build-A-Bear
SKU:
026674
Color:
Light Brown