Lavender Hugs Box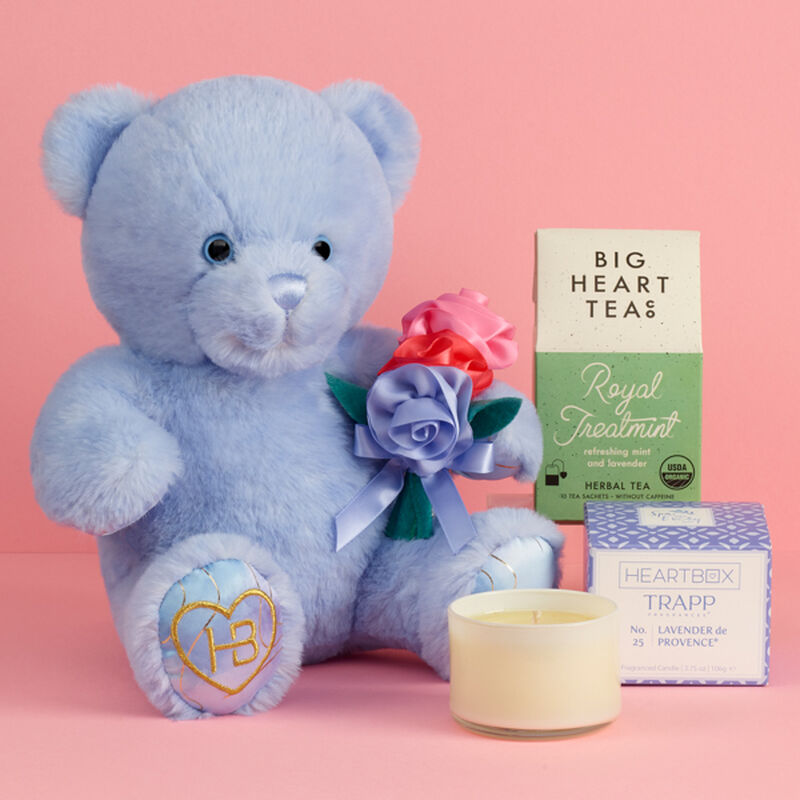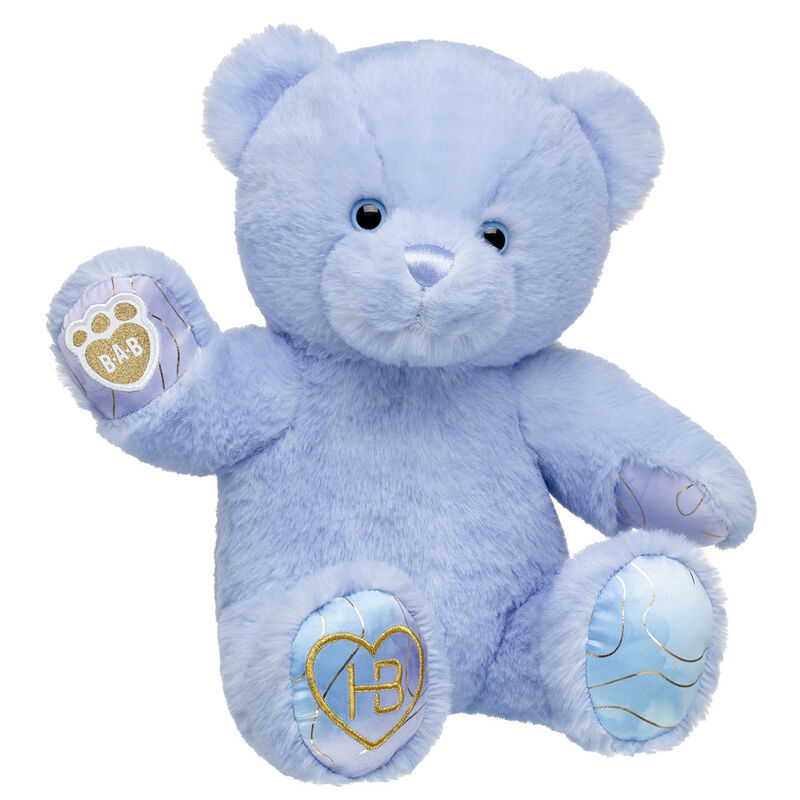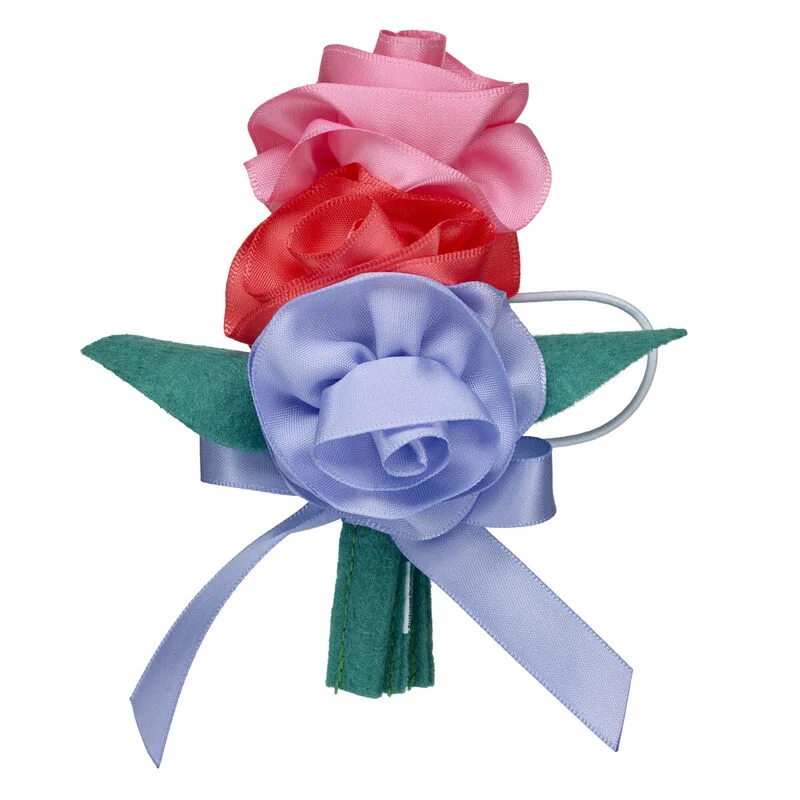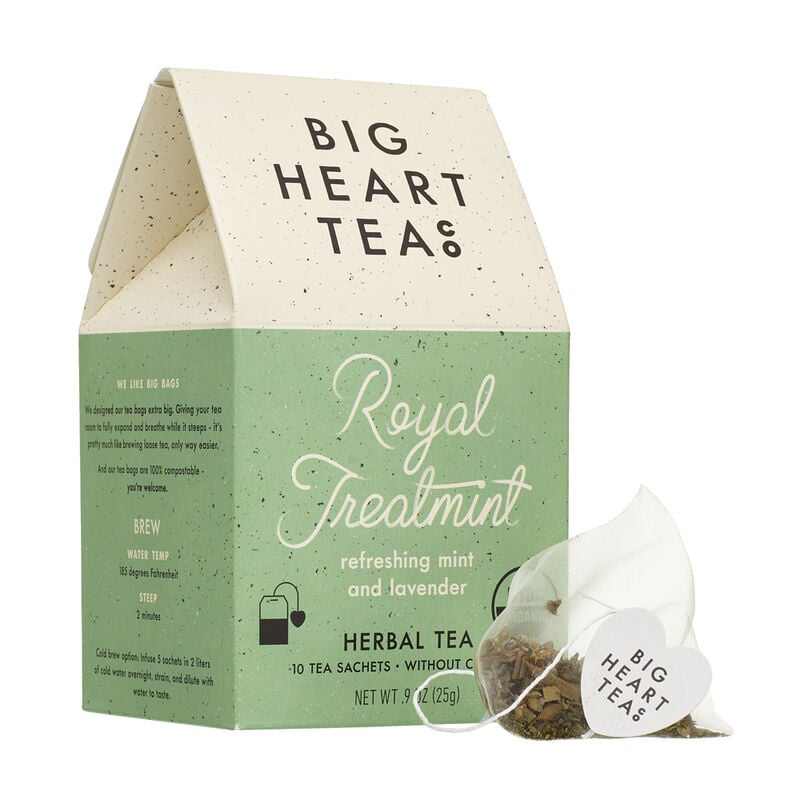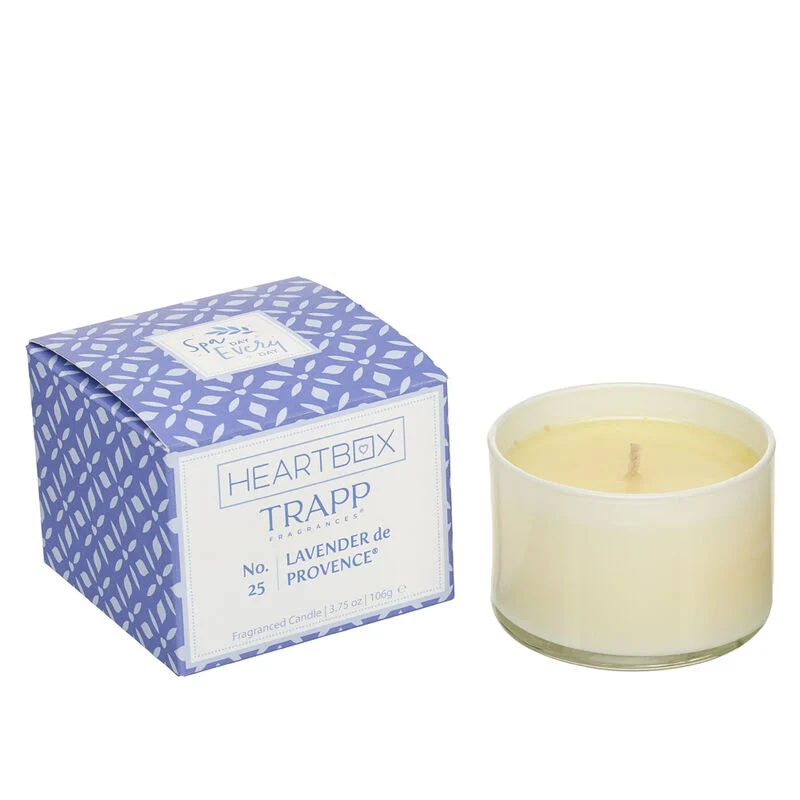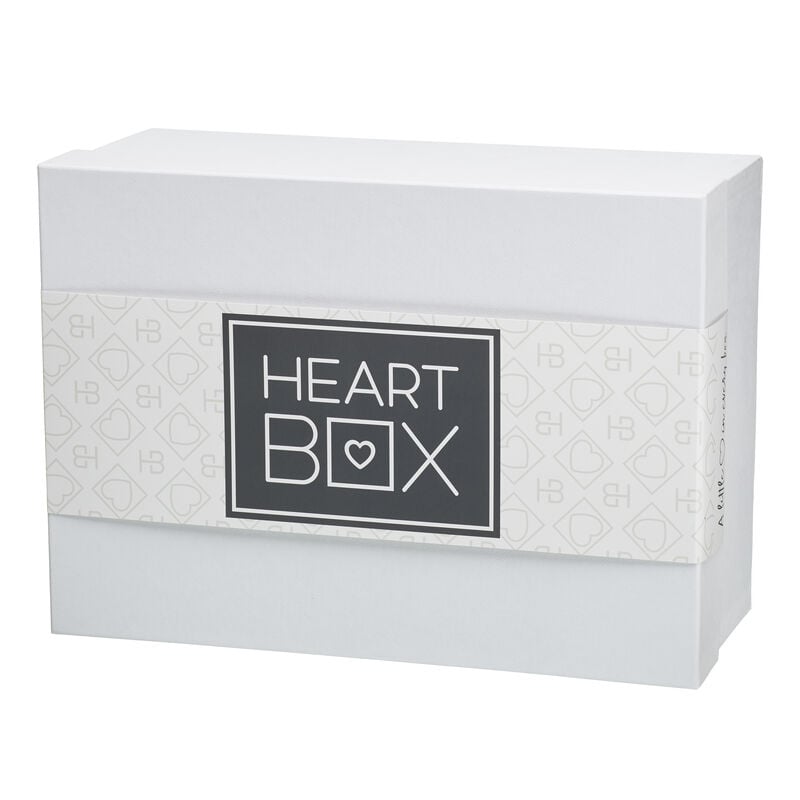 Product Details
Remind them to take a moment to rest and recharge with this soothing box full of feel-good essentials.

Take it easy and enjoy the moment with Time to Relax Bear. This soothing plush has soft lavender fur makes a calming companion for any self-care moment.

This plush bouquet wristie attaches to their bear's paw for a fun flower accessory.

This Royal Treatmint tea is the ideal tea for restoring balance to your mind and body. This organic, herbal tea from Big Heart Tea Co. contains 10 tea bags and is a soothing and delicious way to get your caffeine-free tea fix. Royal Treatmint has a refreshing mint and lavender flavor. The plastic-free tea bags are made from a biodegradable woven mesh called soilon. Soilon is a safe, non-toxic and environment-friendly material that's perfect for filtering tea and herbal infusions.
Ingredients: organic spearmint, organic peppermint, organic lavender, organic tulsi, organic gingko leaf
Spa day every day! Get in relaxation mode with this exclusive HeartBox x Trapp scented candle. Trapp poured candles are set apart by their mission to use only the highest quality fragrances —a bottle of perfume in every candle. Trapp candles are versatile, classic and fit beautifully into any décor. The signature home collection no. 25 Lavender de Provence candle is made from true lavender found only in Provence, the lavender capital of the world. This lavender is so refined and accurate that it was previously only found in perfume, making this candle a luxurious choice when it's time to relax.
Details: 3.75 ounces. Approx. 30 hour burn time. Soy blend wax. Paper/cotton, zinc-free wicks.
Fragrance Notes: French Lavender, Clary Sage, Hint of Vanilla

The love is in the details! Every HeartBox arrives carefully packaged in a quality gift box with a printed band secured on the outside.
Specifications
Product Name:
Lavender Hugs Box
SKU:
230200_30273_30156_30241_30028_30027

Product Name:
Time to Relax Bear
---

Product Name:
Flower Bouquet Wristie
---

Product Name:
Big Heart Tea Co. Royal Treatmint Tea
---
Product Name:
Trapp Signature Home Collection—No. 25 Lavender de Provence Scented Candle (3.75 oz.)
---

Product Name:
HeartBox with Printed Band
Price reduced from

$ 60.00

to
$ 33.55