Leafeon Bundle
Promotions
Fun adventures are sure to sprout and bloom with Leafeon by your side! This unbeLEAFably cute Eevee Evolution is the newest Grass-type Pokémon at Build-A-Bear Workshop. Leafeon is ready to soak up the sun with its yellow fur, brown paws, leafy tail and large ears. Pokémon Trainers will love this exclusive bundle, which includes Leafeon's green cape, matching sleeper and 5-in-1 sound chip!
Price includes:
Leafeon with 5-in-1 Sound
Leafeon Cape
Leafeon Sleeper
Limit 5 per guest
This item cannot be purchased unstuffed, nor can stuffing adjustments be made. A scent cannot be placed inside this furry friend.
Pokémon products are only available as exclusive bundles when purchasing online. These products may not be purchased separately.
©2022 Pokémon / Nintendo / Creatures / GAME FREAK.
Build-A-Bear
Product Details
Specs
Gift Options
Product Name:
Leafeon Bundle
Build-A-Bear
SKU:
30258_30195_30201
Products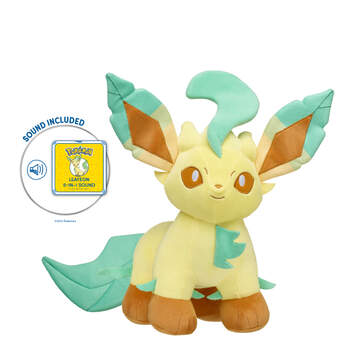 Product Name:
Leafeon with 5-in-1 Sound
Build-A-Bear
SKU:
030258
Color:
Yellow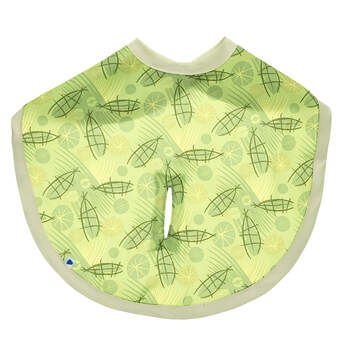 Product Name:
SKU:
030195
Color:
Medium Green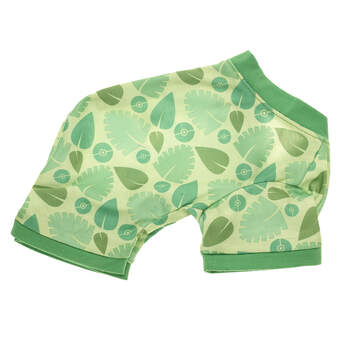 Product Name:
Leafeon Sleeper
Build-A-Bear
SKU:
030201
Color:
Kelly Green