Online Exclusive Alolan Vulpix Bundle
Welcome to the Alola region, Pokémon Trainers! Alolan Vulpix is the first-ever Ice-type and regional variant Pokémon at Build-A-Bear Workshop! Known for its snowy white fur, this Pokémon lives on high mountains that remain covered in snow year-round. This online Alolan Vulpix bundle includes an exclusive Pokémon cape and sleeper.
Price includes:
Alolan Vulpix with 6-in1 Sound
Blue Alolan Vulpix Sleeper
Blue Alolan Vulpix Cape
Limit 5 per guest
This item cannot be purchased unstuffed, nor can stuffing adjustments be made. A scent cannot be placed inside this furry friend.
Pokémon products are only available as exclusive bundles when purchasing online. These products may not be purchased separately.
©2022 Pokémon / Nintendo / Creatures / GAME FREAK.
Build-A-Bear
Product Details
Specs
Gift Options
Product Name:
Online Exclusive Alolan Vulpix Bundle
Build-A-Bear
SKU:
29794_25917_25919
Products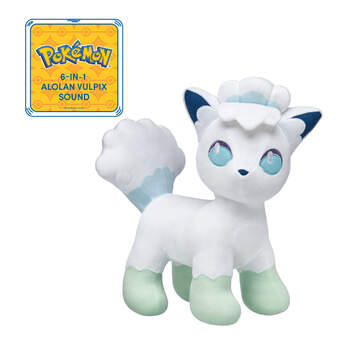 Product Name:
Alolan Vulpix with 6-in1 Sound
Build-A-Bear
SKU:
029794
Color:
White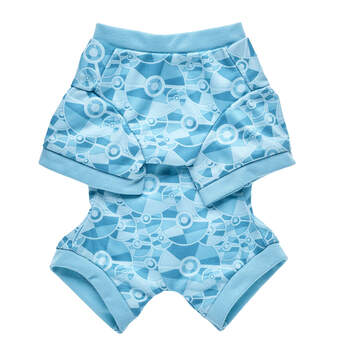 Product Name:
Blue Alolan Vulpix Sleeper
Build-A-Bear
SKU:
025917
Color:
TEAL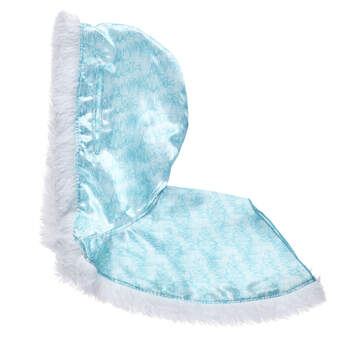 Product Name:
Alolan Vulpix Cape
Build-A-Bear
SKU:
025919
Color:
TEAL