Online Exclusive Build-A-Bear® Happy BEARthday! Blue Waterball & Photo Frame Gift Set
CeleBEARate their big day the Build-A-Bear way! This fun-filled birthday gift set includes a blue birthday cake waterball with a matching blue photo frame for capturing their birthday memories. These items make perfect gifts or decorations to complete any special birthday celeBEARation.
Build-A-Bear
Products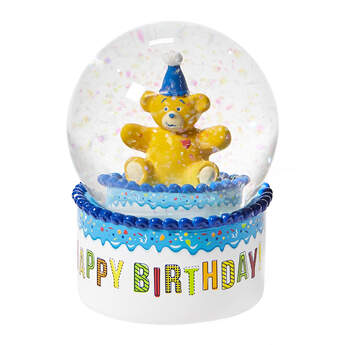 SKU: 029191
InStock
Original Price

$20.00
Sale Price
$17.50
Shake it up for their birthday! This fun waterball is designed to look like a blue icing birthday cake with a teddy bear topper. Shake the water ball like a snow globe to watch the birthday confetti swirl and sparkle inside!
Promotions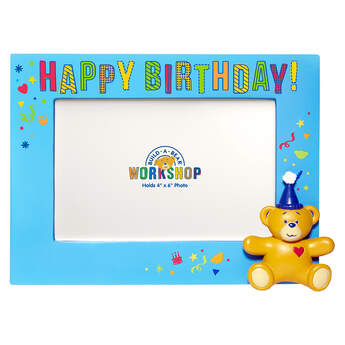 SKU: 029190
InStock
Original Price

$16.00
Sale Price
$14.00
Give them a picture-perfect birthday gift this year! This fun Build-A-Bear photo frame is a cute way to capture their special birthday memories. Place a photo inside the blue teddy bear frame to make a timeless keepsake!
Promotions
Product Name:
Online Exclusive Build-A-Bear® Happy BEARthday! Blue Waterball & Photo Frame Gift Set
Build-A-Bear
SKU:
29191_29190
Products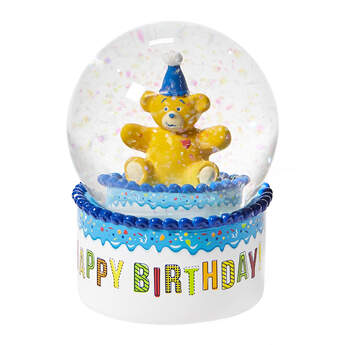 Product Name:
Online Exclusive Build-A-Bear® Happy BEARthday! Blue Waterball
Build-A-Bear
SKU:
029191
Color:
White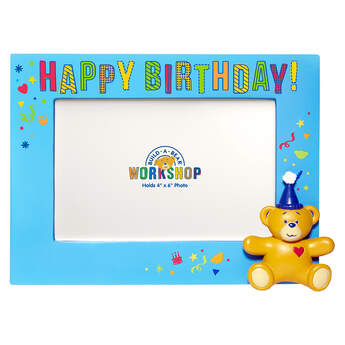 Product Name:
Online Exclusive Build-A-Bear® Happy BEARthday! Blue Photo Frame
Build-A-Bear
SKU:
029190
Color:
Royal Blue