Online Exclusive Disney The Lion King Mufasa with "Nants' Ingonyama (Circle of Life Chant)" Song
InStock
Original Price

$34.40
Sale Price
$30.10
Promotions
The loving Mufasa makes a wise addition to any fan's collection! Father to Simba and older brother to Scar, this past king of the Pride Lands is sure to hold a special place in your heart. This Mufasa stuffed animal features his glorious mane, long tail and the Disney The Lion King logo on his paw pad. Mufasa also comes with a "Nants' Ingonyama (Circle of Life Chant)" sound chip included so you can dance throughout the Pride Lands at the press of his paw!
This item cannot be purchased unstuffed, nor can stuffing adjustments be made. A scent cannot be placed inside this furry friend.
Please note: due to Mufasa's extra-snuggly size, this furry friend cannot fit inside our standard-sized gift box or Cub Condo.
©Disney Music and Lyrics by Hans Zimmer and Lebo M ©1994 Walt Disney Music Company (ASCAP) Performed by Lebo M. Under License by Walt Disney Records. All Rights Reserved.
Build-A-Bear
Product Name:
Online Exclusive Disney The Lion King Mufasa with "Nants' Ingonyama (Circle of Life Chant)" Song
Build-A-Bear
SKU:
29500_27704
Products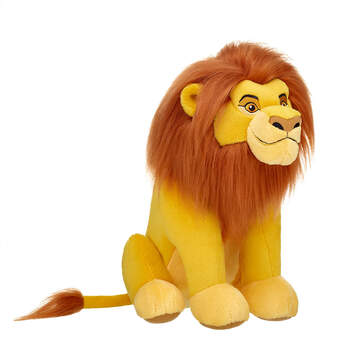 Product Name:
Disney The Lion King Mufasa
Build-A-Bear
SKU:
029500
Color:
Yellow Gold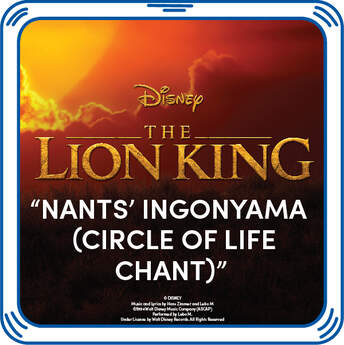 Product Name:
"Nants' Ingonyama (Circle of Life Chant)"
Build-A-Bear
SKU:
027704
Color:
Royal Blue