Online Exclusive Happy Hugs Teddy Teacher Gift Set
Happy Hugs Teddy makes teacher appreciation look cuter than ever before! This cheerful bear is extra huggable wearing its "I Love My Teacher" T-shirt. It's an A+ way to thank your teacher for all they do!
Build-A-Bear
Product Details
Specs
Gift Options
Products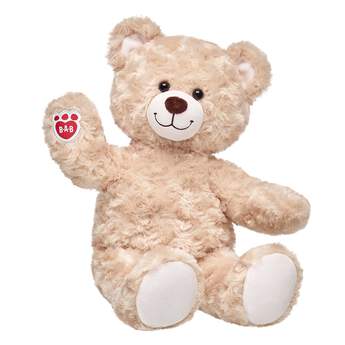 This classic teddy bear with soft, light brown fur and a cheery smile will bring you forever love and hugs! Personalize this 16 in. Happy Hugs Teddy Bear with clothing and accessories to make the perfect unique gift.
Promotions
Available for store pickup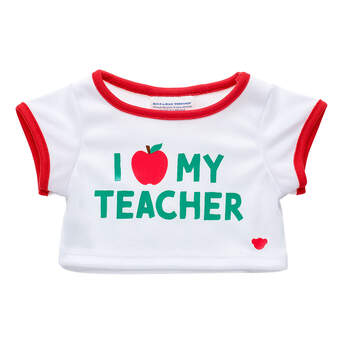 SKU: 029181
InStock
Original Price

$7.00
Sale Price
$3.50
Let your teacher know just how much you love and appreciate them! A furry friend dressed in this cute T-shirt is an A+ way to make a great gift for any teacher in your life.
Product Name:
Online Exclusive Happy Hugs Teddy Teacher Gift Set
Build-A-Bear
SKU:
25567_29181
Products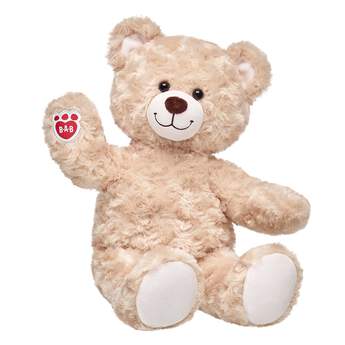 Product Name:
Happy Hugs Teddy
Build-A-Bear
SKU:
025567
Color:
Cream
Additional Information: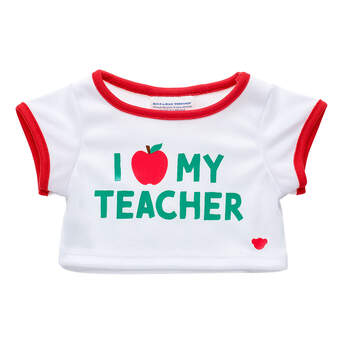 Product Name:
Online Exclusive I Love My Teacher T-Shirt
Build-A-Bear
SKU:
029181
Color:
White