Online Exclusive Jumbo Spring Green Frog with Red Gifting Bow
Wish them the HOPPIEST of holidays with Jumbo Spring Green Frog! This giant frog plush makes the most un-FROG-ettable surprise on Christmas morning. With a festive red gifting bow around its neck, this spectacular froggy friend will have anyone jumping for joy this holiday season.
Build-A-Bear

Products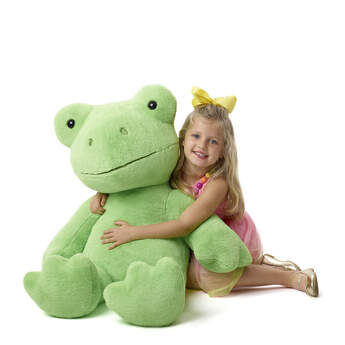 Give HUGE hugs with Jumbo Spring Green Frog! This Jumbo Spring Frog has soft green fur and adorable froggy face, this giant plush frog serves as the best snuggle buddy all year long. Hop to it and bring home the ultimate gift today!
A sound or scent cannot be placed inside this jumbo item.
Please note: Jumbo Spring Green Frog requires jumbo packaging! Due to this extra-big size, there is a $12.00 surcharge for Economy Shipping, $11.00 surcharge for FedEx 2 Day Service & $16.00 surcharge for FedEx Next Day Service.
Limit 4 per guest
Promotions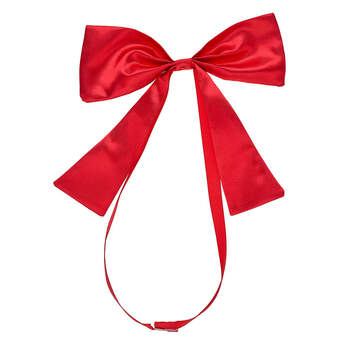 The bigger the bow, the better the gift! Furry friends make the PAWfect gifts, and this large red bow is the perfect finishing touch. When in doubt, put a big bow on it!
Promotions
Product Name:
Online Exclusive Jumbo Spring Green Frog with Red Gifting Bow
Build-A-Bear
SKU:
30025_27916

Products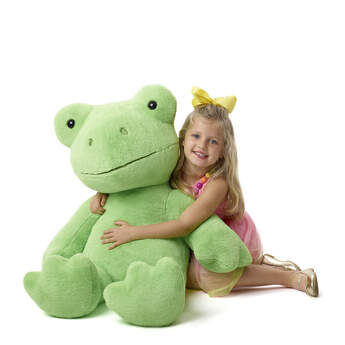 Product Name:
Online Exclusive Jumbo Spring Green Frog
Build-A-Bear
SKU:
030025
Color:
Lime Green
Additional Information: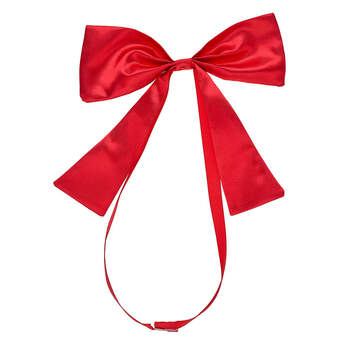 Product Name:
Online Exclusive Red Jumbo Gift Bow
Build-A-Bear
SKU:
027916
Color:
Red