Online Exclusive Lil' Cub Brownie Sending Hugs Gift Set
CeleBEARate sending bear hugs to someone special! When you can't be there to hug them in person, a hug from this teddy bear is sure to make them feel loved. This adorable gift bundle features Lil' Cub® Brownie wearing its own Sending Hugs T-shirt. Personalize your gift by speaking from the heart with a recorded message in your own words. As you complete your online order, you will be asked to call a special toll-free number to record your personalized 20-second message. They'll hear your voice every time they give their bear a hug!
Build-A-Bear
Product Details
Specs
Gift Options

Products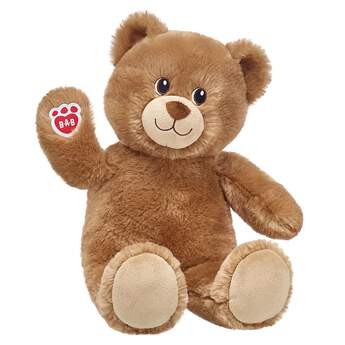 Lil' Cub Brownie gives the sweetest hugs! This cute lil' cub has soft brown fur and a smile that brightens the room. Plus, you can personalize Lil' Cub Brownie with outfits, sounds and accessories!
Promotions
Checking...
at
Towson Town Center
Available for store pickup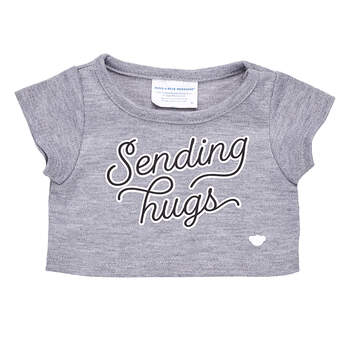 SKU: 029259
InStock
Original Price

$7.00
Sale Price
$3.50
Everyone deserves the comfort of a good bear hug! A furry friend dressed in this "Sending Hugs" T-shirt is a great way to send bear hugs from afar.
Promotions
Product Name:
Online Exclusive Lil' Cub Brownie Sending Hugs Gift Set
Build-A-Bear
SKU:
25239_29259_16869

Products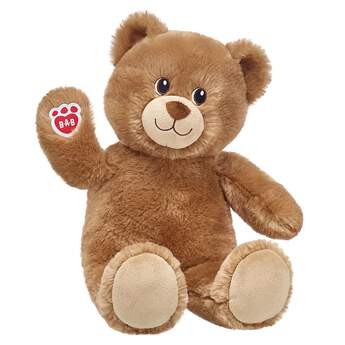 Product Name:
Lil' Cub® Brownie
Build-A-Bear
SKU:
025239
Color:
Medium Brown
Additional Information: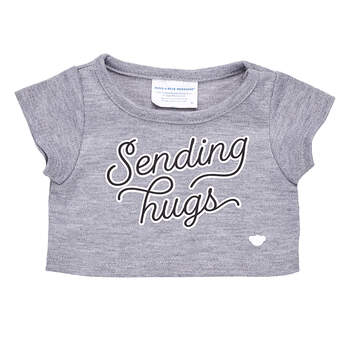 Product Name:
Online Exclusive Sending Hugs T-Shirt
Build-A-Bear
SKU:
029259
Color:
Heather Grey