Online Exclusive Lil' Cub Pudding Bridesmaid Gift Set
Ask them to be your bridesmaid in the cutest way! They're sure to say yes with this adorable gift set featuring Lil' Cub Pudding in its "Will You Be My Bridesmaid?" tee. It makes a cuddly keepsake to commemorate this special moment.
Build-A-Bear
Product Details
Specs
Gift Options
Products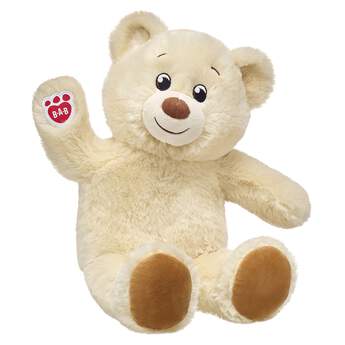 Lil' Cub Pudding is ready to play! With soft cream-colored fur and brown paw pads, this sweet lil' cub makes a paw-fect friend for anyone.
Available for store pickup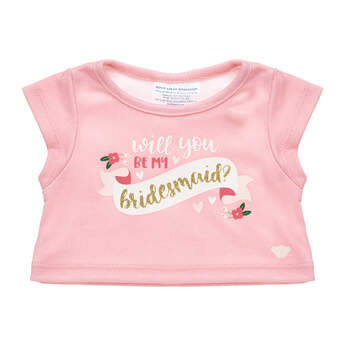 Introducing the cutest way to ask them to stand by your side on your big day! Dress a furry friend in this adorable bridesmaid tee for a fun gift and creative way of asking them to be a part of your bride tribe.
Product Name:
Online Exclusive Lil' Cub Pudding Bridesmaid Gift Set
Build-A-Bear
SKU:
25720_30158
Products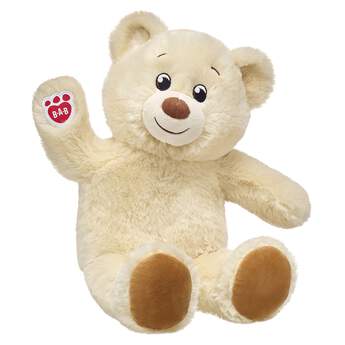 Product Name:
Lil' Cub® Pudding
Build-A-Bear
SKU:
025720
Color:
Light Brown
Additional Information: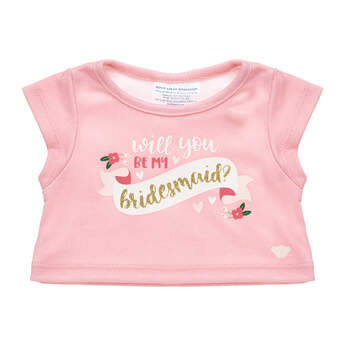 Product Name:
Online Exclusive "Will You Be My Bridesmaid?" T-Shirt
Build-A-Bear
SKU:
030158
Color:
Pink