Online Exclusive Mint Bear Spa Day Gift Set
This adorable Mint Bear has PAWfected the art of relaxation! This adorable gift set includes this cool mint teddy bear with its robe, head towel and cucumber mask included. It's a fun gift set with everything you need for a relaxing spa day!
Build-A-Bear
Product Details
Specs
Gift Options
Products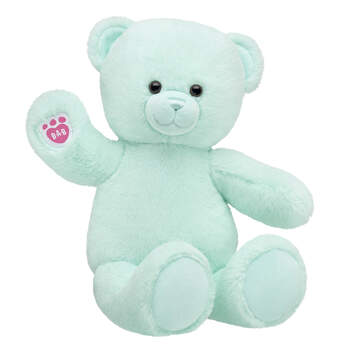 SKU: 029992
InStock
Original Price

$16.00
Sale Price
$15.00
Give the sweetest of snuggles with Mint Bear! This classic teddy bear has super soft fur that's a cool mint color. Personalize Mint Bear with its own outfits, scents and sounds to make the perfect gift for a variety of occasions.
Promotions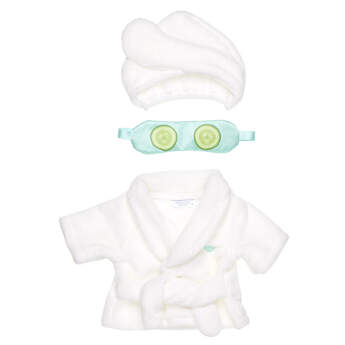 Spa day! Your furry friend can practice self care and relax at the spa with this three-piece outfit. It includes a robe, cucumber face mask, and head towel.
Promotions
Product Name:
Online Exclusive Mint Bear Spa Day Gift Set
Build-A-Bear
SKU:
29992_29096
Products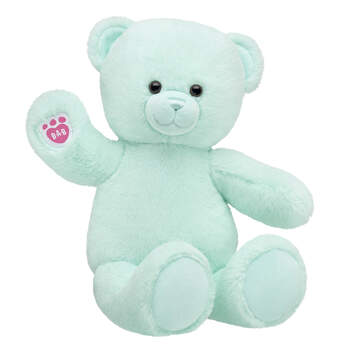 Product Name:
Online Exclusive Mint Bear
Build-A-Bear
SKU:
029992
Color:
Turquoise
Additional Information: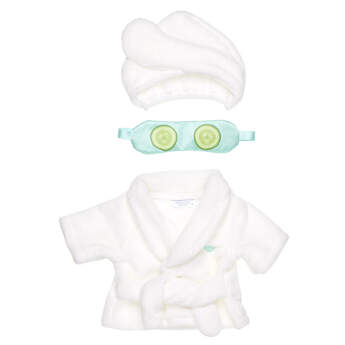 Product Name:
Online Exclusive Spa Robe Set
Build-A-Bear
SKU:
029096
Color:
White