Online Exclusive Scorbunny Bundle
Promotions
Dash into action with the speedy Scorbunny! This rabbit-like Pokémon has been known to leave a blaze of flames in its path when running. The energetic Scorbunny has white fur with orange and yellow markings on its ears, neck and feet. Pokémon Trainers will love this Fire-type Pokémon's exclusive cape, sleeper and 5-in-1 sound chip included!
Price includes:
Scorbunny
Scorbunny Cape
Scorbunny Sleeper
Scorbunny 5-in-1 Sound
Limit 5 per guest
This item cannot be purchased unstuffed, nor can stuffing adjustments be made. A scent cannot be placed inside this pre-stuffed item.
Pokémon products are only available as exclusive bundles when purchasing online. These products may not be purchased separately.
©2021 Pokémon. TM, ® Nintendo.
Build-A-Bear
Product Details
Specs
Gift Options
Product Name:
Online Exclusive Scorbunny Bundle
Build-A-Bear
SKU:
329314_29296_29297
Products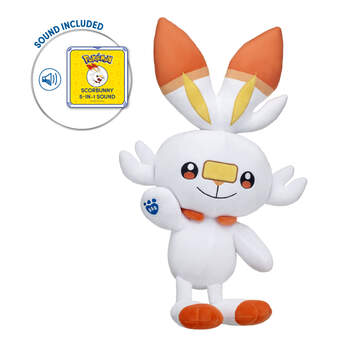 Product Name:
Scorbunny with 5-in-1 Sound
Build-A-Bear
SKU:
329314
Color:
White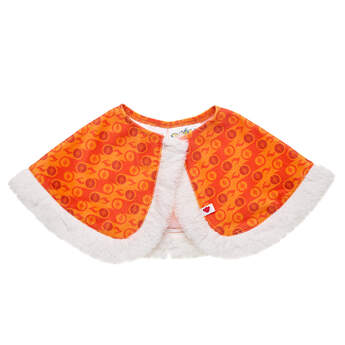 Product Name:
Scorbunny Cape
Build-A-Bear
SKU:
029296
Color:
Orange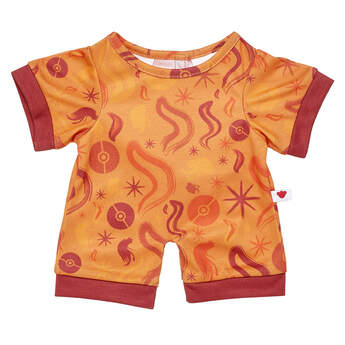 Product Name:
Scorbunny Sleeper
Build-A-Bear
SKU:
029297
Color:
Orange