Online Only Disney's Cruella De Vil Bundle
OutOfStock
Sale Price
$56.00
This item is not available for delivery
Disney's villainous Cruella De Vil is here! She is a wickedly fun collector's item thanks to her white fur, red paws and iconic black and white hair. There is no other villain like Cruella, who comes with her signature coat and ""Cruella De Vil"" song included to make a spot-on addition to any fan's collection.
This item cannot be purchased unstuffed, nor can stuffing adjustments be made. A scent cannot be placed inside this furry friend
©Disney "Cruella De Vil" Words and Music by Mel Leven ©1961 Walt Disney Music Company (ASCAP) Copyright Renewed. All Rights Reserved. Performed by Bill Lee Under License by Walt Disney Records
Build-A-Bear
Product Details
Specs
Gift Options
Product Name:
Online Only Disney's Cruella De Vil Bundle
Build-A-Bear
SKU:
229337_29291_27869
Products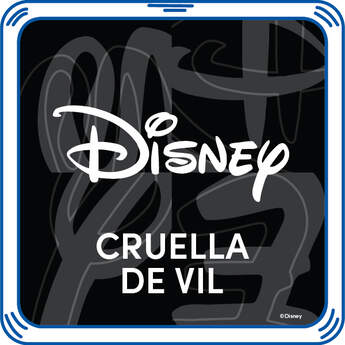 Product Name:
"Cruella De Vil"
Build-A-Bear
SKU:
027869
Color:
Royal Blue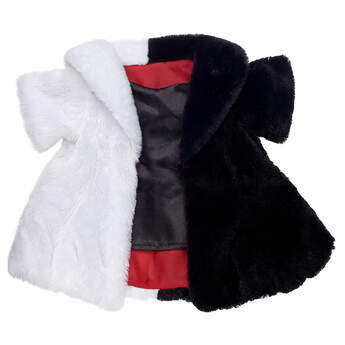 Product Name:
Disney Cruella De Vil Coat
Build-A-Bear
SKU:
029291
Color:
White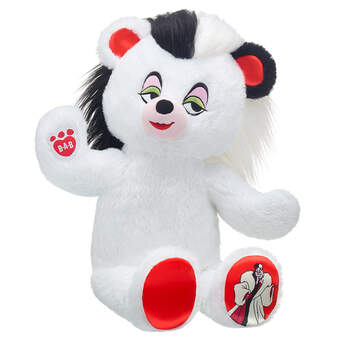 Product Name:
Disney Cruella De Vil Bear
Build-A-Bear
SKU:
229337
Color:
Black/White Combo