Item No.
31484_31493_31512_24625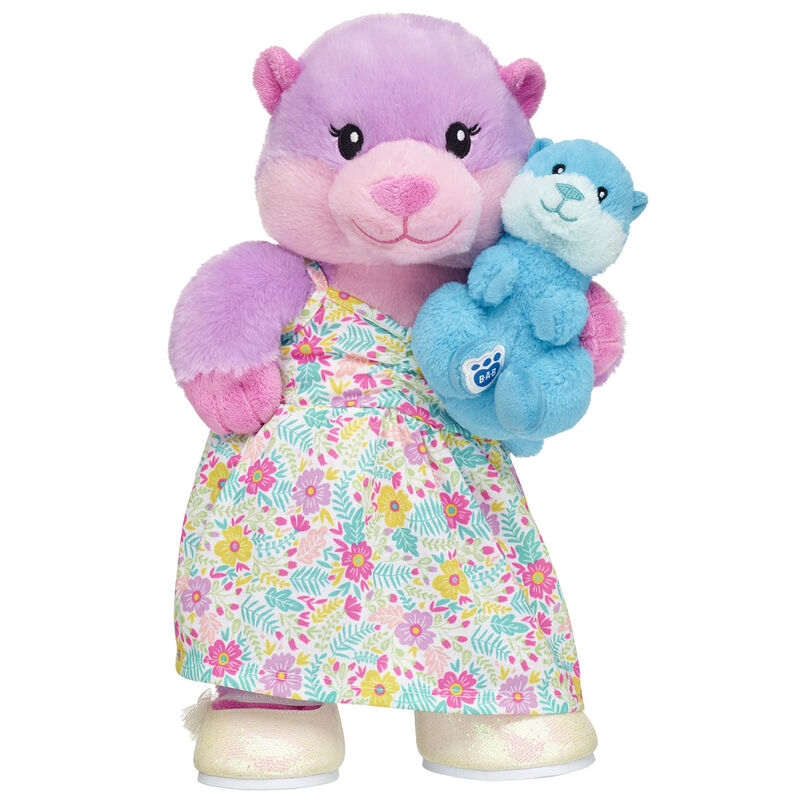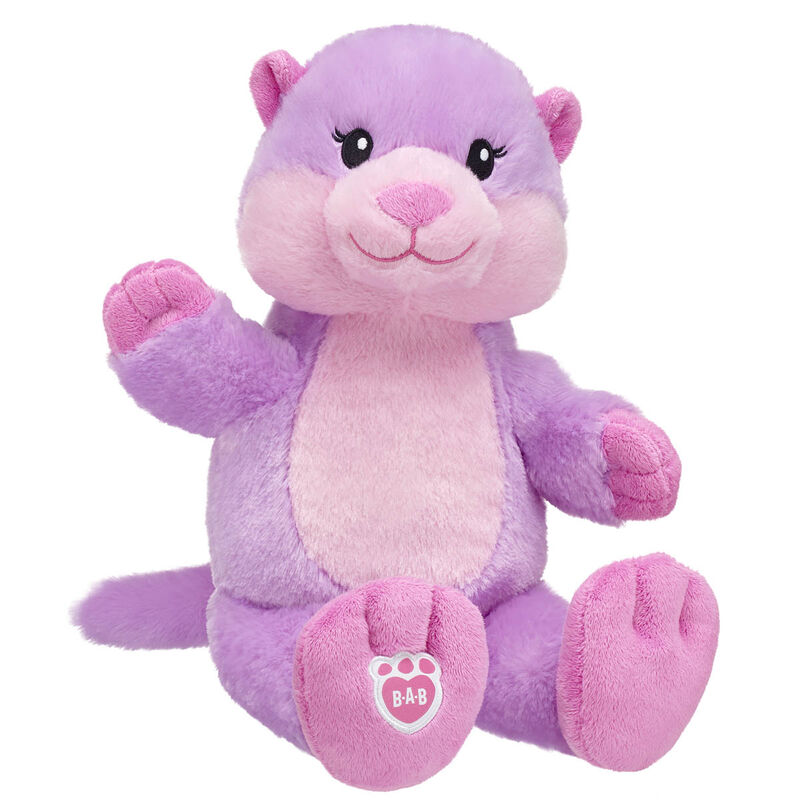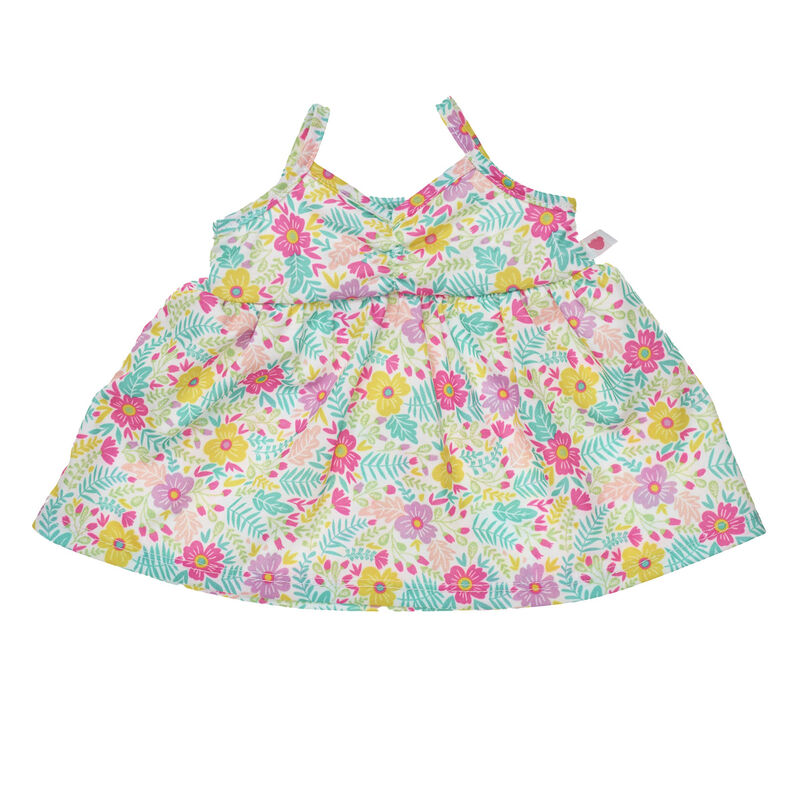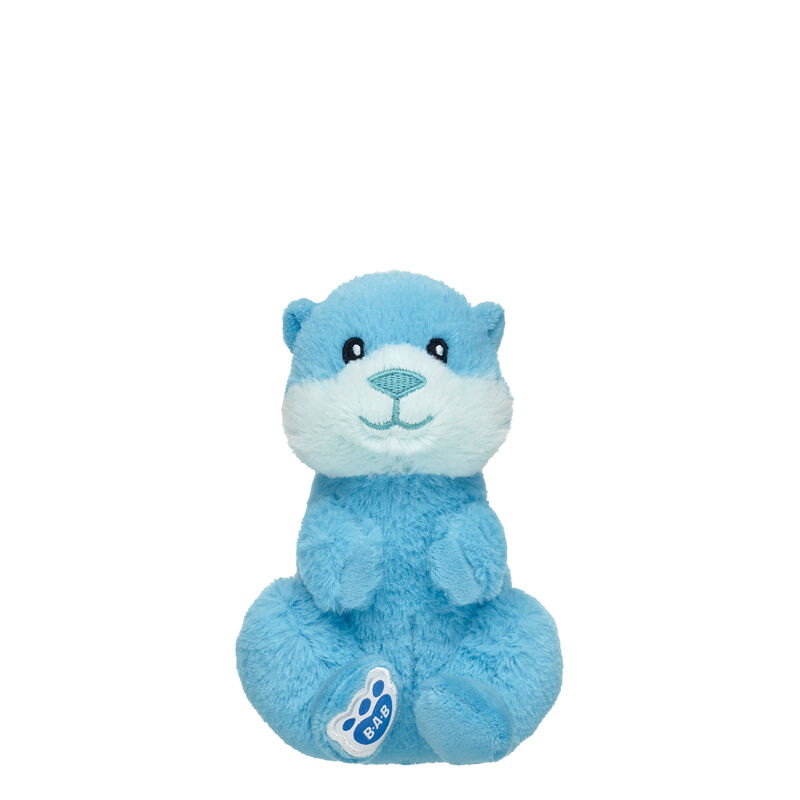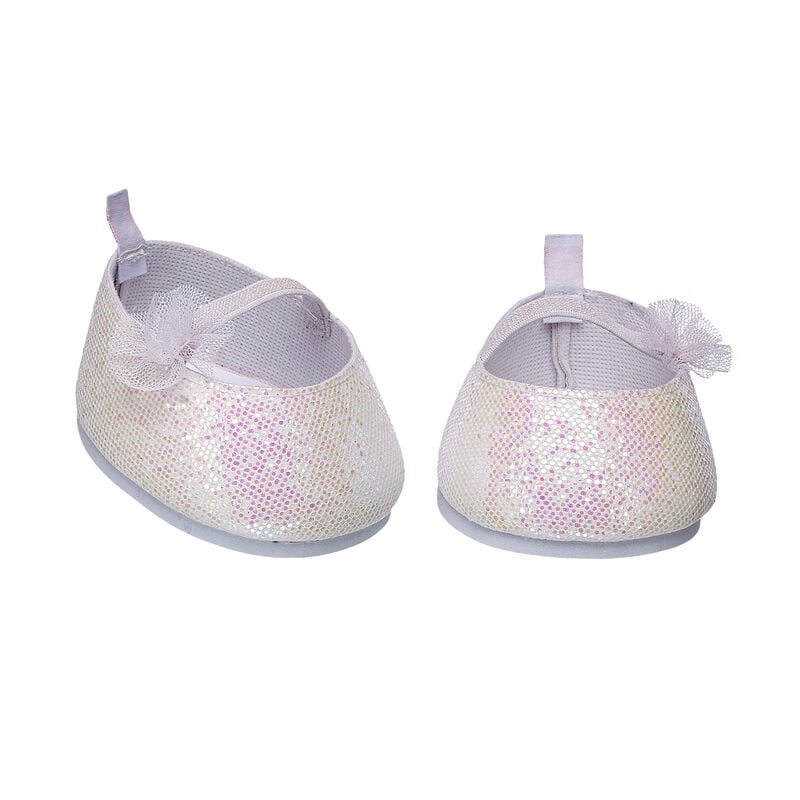 Otterly Adorable Otter Summer Gift Set
How do you make a sweet purple otter even more adorable? Dress it in a cute summer outfit and give it its own blue mini me! This otterly adorable gift set includes a precious pair of otter plush ready to bring smiles to anyone this summer.

This bright purple otter is a plush friend like no otter! With its smiley face, soft purple fur and bright pink paws, Otterly Adorable Otter makes an otter-this-world gift idea. Personalize your otter plush with its own outfits, sounds and scents for even more fun!
---
---

Give your bear some serious summer style with this colorful floral maxi dress.
---
---

This Baby Otter plush is otterly adorable! With its small size and bright blue fur, this mini baby otter plush is sweet as can be. Pair it with a full-sized otter plush to make an irresistibly cute duo!
---
This item is currently not available.
---

Dress up your furry friend's paws with this pretty pair of white sparkle flats. This stylish pair of shoes for stuffed animals adds a touch of shine to any outfit and makes the perfect addition to your furry friend's favorite outfit.
---
Product Name:
Otterly Adorable Otter Summer Gift Set
SKU:
31484_31493_31512_24625

Product Name:
Otterly Adorable Otter
---

Product Name:
Floral Maxi Dress
---

Product Name:
Baby Otter Wristie
---

Product Name:
White Sparkle Flats

Your Furry friend's Name:
Furry Friend's Birthday:
Who's this Furry Frieind for?:
Find a Workshop Near You!
Enter your City, State or Postal Code to view product availability in a Build-A-Bear Workshop near you.
No workshops were found. Please add a zipcode, address or city to find the Workshop closest to you.