Pawlette™ Disney Tinker Bell Gift Set
Imagine taking flight to Never Land alongside Pawlette in her own Tinker Bell costume! This imaginative plush bunny is ready to sprinkle some pixie dust dressed in her own Tinker Bell dress complete with wings and sparkly shoes. Spread your wings and soar with must-have Tinker Bell gifts for fans of all ages!
©Disney
Build-A-Bear
Product Details
Specs
Gift Options
Products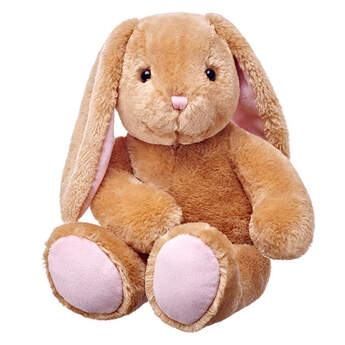 SKU: 022601
InStock
Original Price

$20.00
Sale Price
$18.00
This floppy-eared bunny is ready to hop into your life and stuff your days with fun! Pawlette is sure to be a sweet pal for life. Personalize it with clothing and accessories to make the perfect unique gift.
Promotions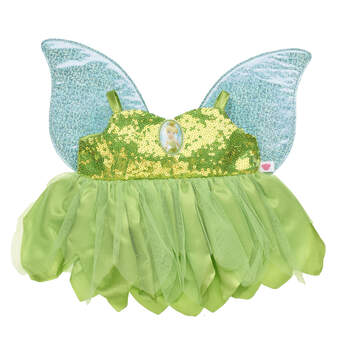 Sprinkle a little pixie dust on your furry friend's outfit by dressing them in this sparkly Tinker Bell costume for stuffed animals. The leafy green sequin dress has a sparkly tulle skirt with glittery fairy wings on the back. It's perfect for making your furry friend look just like Tink!
Promotions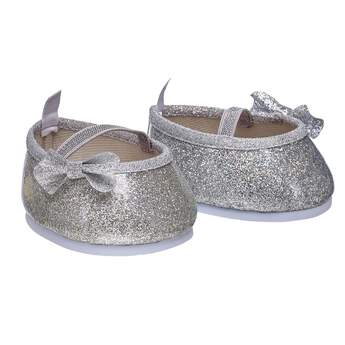 SKU: 024517
InStock
Original Price

$7.50
Sale Price
$6.75
The perfect amount of style meets the perfect amount of shimmer with this ultra-cute pair of sequin flats for stuffed animals. These sparkly silver shoes feature small silver bows on the sides to give your bear some extra flair! Pair these flats with a wide variety of outfits and accessories for a complete look.
Promotions
Product Name:
Pawlette™ Disney Tinker Bell Gift Set
Build-A-Bear
SKU:
22601_31548_24517
Products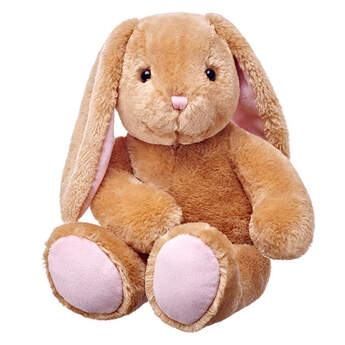 Product Name:
SKU:
022601
Color:
Light Brown
Additional Information: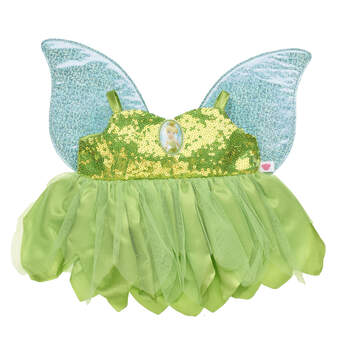 Product Name:
Disney Tinker Bell Costume
Build-A-Bear
SKU:
031548
Color:
Lime Green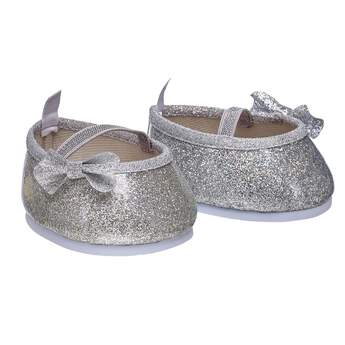 Product Name:
Silver Sparkle Bow Flats
Build-A-Bear
SKU:
024517
Color:
Silver