Rainbow Octopus Hula Gift Set
Do a happy hula dance with your own Rainbow Octopus! This tenta-cool gift set features this cuddly and colorful sea creature in its own hula skirt outfit. Having eight limbs makes you an ink-credible dancer!
Build-A-Bear
Product Details
Specs
Gift Options
Store Availability
Products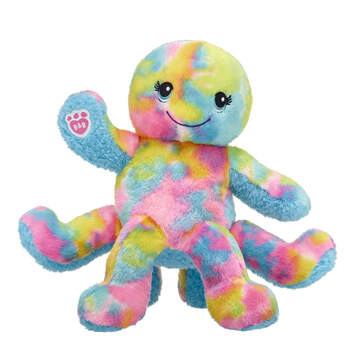 We're gonna go out on a limb and claim that our Rainbow Octopus stuffed animal is the tenta-coolest creature in the sea! This friendly octopus plush toy is ink-credibly colorful with swirly tie-dye fur across its eight plush tentacles. Dive into even more summer fun by personalizing your Rainbow Octopus stuffed animal with the accessories, sounds and scents of your choice!
Promotions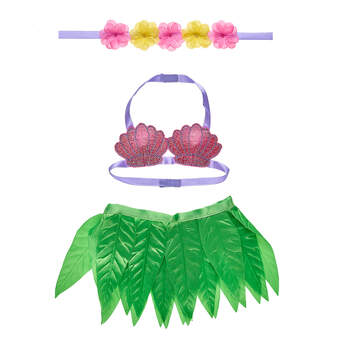 Your furry friend will be ready for any luau this summer with this three-piece hula outfit for stuffed animals. It includes a green leaf skirt, seashell top, and flower headband!
Promotions
Product Name:
Rainbow Octopus Hula Gift Set
Build-A-Bear
SKU:
30244_27150
Products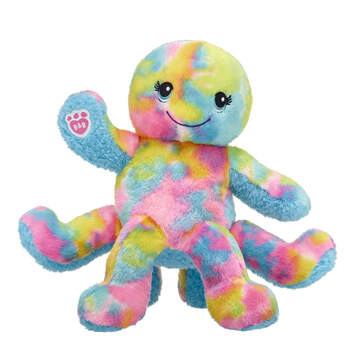 Product Name:
Rainbow Octopus
Build-A-Bear
SKU:
030244
Color:
Multi Bright
Additional Information: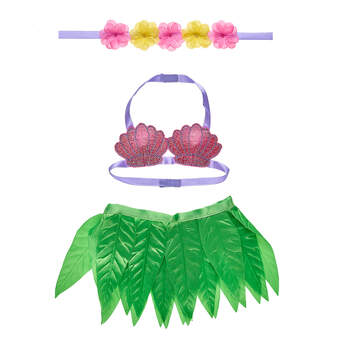 Product Name:
Hula Skirt Set 3 pc.
Build-A-Bear
SKU:
027150
Color:
Purple
Check a Workshop Near You!
Enter your City, State or Zip Code to view product availability and delivery/pickup options at a Build-A-Bear Workshop near you.