SLYTHERIN™ Snake and Scarf Gift Set
WIZARDING WORLD characters, names and related indicia are © & ™ WBEI. WB SHIELD: © & ™ WBEI. Publishing Rights © JKR. (s21)
Build-A-Bear
WIZARDING WORLD characters, names and related indicia are © & ™ WBEI. WB SHIELD: © & ™ WBEI. Publishing Rights © JKR. (s21)
Products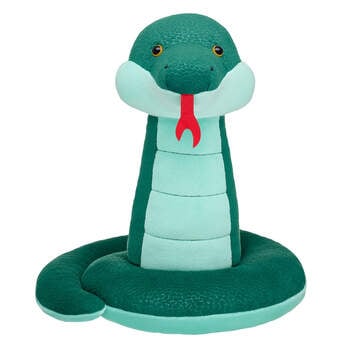 SKU: 329610
InStock
Original Price

$32.00
Sale Price
$25.60
The shrewd SLYTHERIN™ in your life will love adding this green snake to their collection! Inspired by the historic symbol of SLYTHERIN™ house, this plush green serpent has a unique coiled design with the HARRY POTTER™ and SLYTHERIN™ emblems on its bottom. You don't need to be fluent in Parseltongue to have this smiley serpent slither its way into your collection!
Please note: due to SLYTHERIN™ Snake's extra-snuggly size, this furry friend cannot fit inside our standard-sized gift box or Cub Condo.
This item cannot be purchased unstuffed. A scent or sound cannot be placed inside this furry friend.
Promotions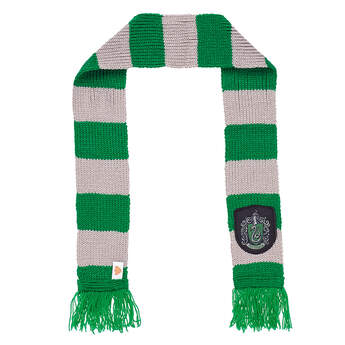 Give your furry friend some classic SLYTHERIN style while keeping them warm and cozy. This green and silver Slytherin scarf for stuffed animals features the Slytherin house crest on the end.
Promotions
Available for store pickup
Product Name:
SLYTHERIN™ Snake and Scarf Gift Set
Build-A-Bear
SKU:
329610_28916
Products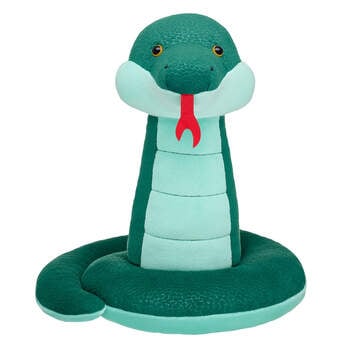 Product Name:
SLYTHERIN™ Snake
Build-A-Bear
SKU:
329610
Color:
Dark Green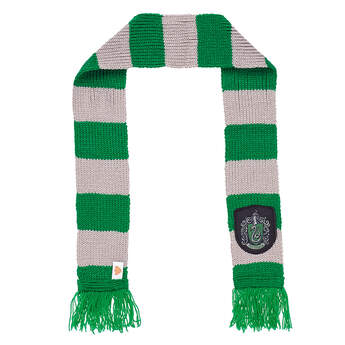 Product Name:
Slytherin House Scarf
Build-A-Bear
SKU:
028916
Color:
Dark Green