Sweet Dreams Bear Blue Plaid PJs Gift Set
Get into cuddle mode and catch the beary best Zzzzz's with Sweet Dreams Bear! This super soft brown bear makes the ultimate bedtime pal with its blue plaid PJ outfit. The perfect way to add some bear hugs to your bedtime routines!
Build-A-Bear
Product Details
Specs
Gift Options
Products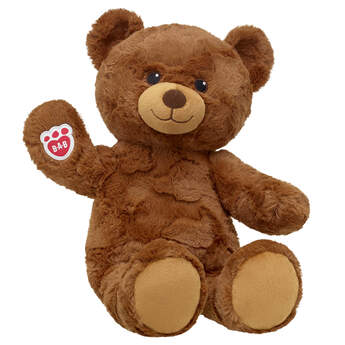 Snuggle up to the sweetest of dreams with this ultra cuddly teddy bear! With its soft brown fur and smiley face, Sweet Dreams Bear is sure to become their favorite part of bedtime. Dress Sweet Dreams Bear in its own bear-sized PJs to match your own pair of PJs from the Build-A-Bear Pajama Shop!
Promotions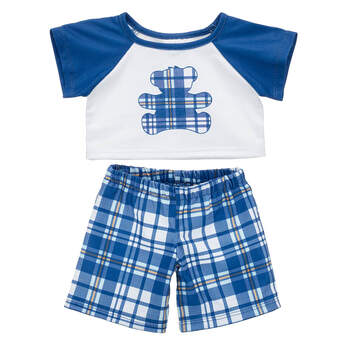 Your furry friend will be warm and cozy when snuggled up in this festive holiday print pajamas.
Promotions
Available for store pickup
Product Name:
Sweet Dreams Bear Blue Plaid PJs Gift Set
Build-A-Bear
SKU:
30946_30976
Products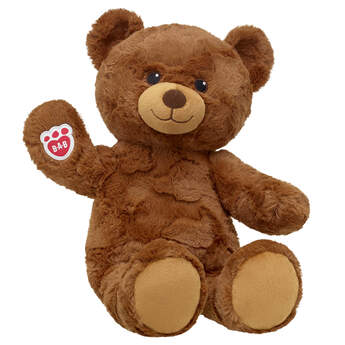 Product Name:
Sweet Dreams Bear
Build-A-Bear
SKU:
030946
Color:
Dark Brown
Additional Information: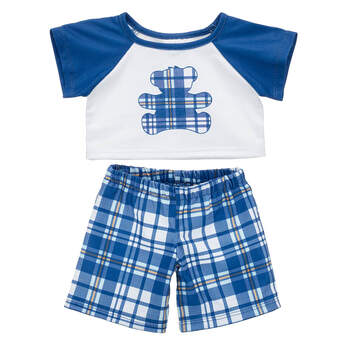 Product Name:
Bear Blue Plaid PJ Outfit
Build-A-Bear
SKU:
030976
Color:
Royal Blue