Sweet Dreams Bear Colorful Hearts PJ Gift Set
Cuddle up to the sweetest of Valentine's Day snuggles with Sweet Dreams Bear! This cute brown bear is ready to hop into bed with its colorful heart pajama outfit. An adorable way to make them smile this Valentine's Day!
Build-A-Bear
Product Details
Specs
Gift Options
Products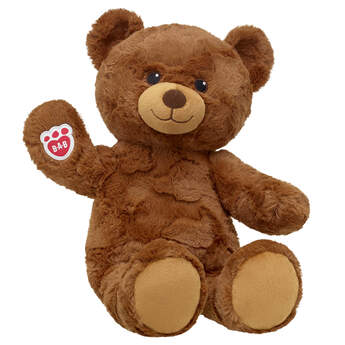 Snuggle up to the sweetest of dreams with this ultra cuddly teddy bear! With its soft brown fur and smiley face, Sweet Dreams Bear is sure to become their favorite part of bedtime. Dress Sweet Dreams Bear in its own bear-sized PJs to match your own pair of PJs from the Build-A-Bear Pajama Shop!
Promotions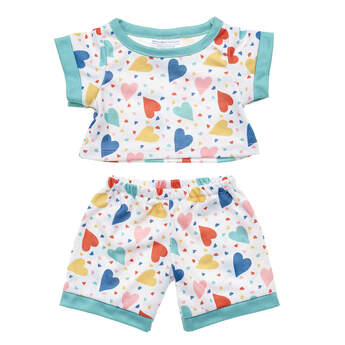 Make sure your bear is cozy AND colorful at bedtime with this adorable pair of bear-sized pajamas! This two-piece PJ set for stuffed animals features an all-over pattern of colorful hearts. Little ones can even match their bear with corresponding children's sizes available in the Build-A-Bear Pajama Shop!
Promotions
Product Name:
Sweet Dreams Bear Colorful Hearts PJ Gift Set
Build-A-Bear
SKU:
30946_31291
Products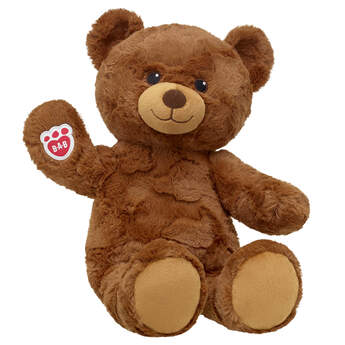 Product Name:
Sweet Dreams Bear
Build-A-Bear
SKU:
030946
Color:
Dark Brown
Additional Information: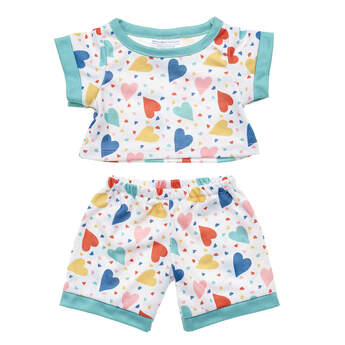 Product Name:
Colorful Hearts PJ Set
Build-A-Bear
SKU:
031291
Color:
Multi Bright