Yellow Bouquet Bear Gift Set
Brighten their day with Yellow Bouquet Bear! This beautiful bear from our FURever Flower Shoppe has textured yellow rose fur and a sparkly gold nose. It can also hold its plush flower bouquet in its paw to make an unforgettable gift.
Build-A-Bear
Product Details
Specs
Gift Options
Products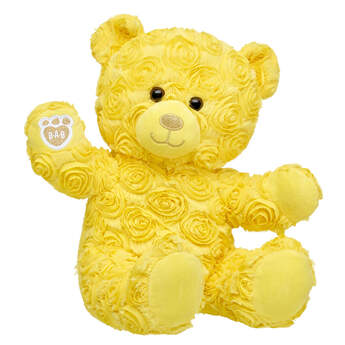 Brighten their day with the help of Yellow Bouquet Bear! Yellow Bouquet Bear is a unique way to give flowers that last FURever. This stunning teddy bear looks like a gorgeous rose bouquet with its textured yellow rose fur and yellow paw pads. Personalize it with a sound or a scent to make a showstopping gift for any special occasion!
This item cannot be purchased unstuffed.
Promotions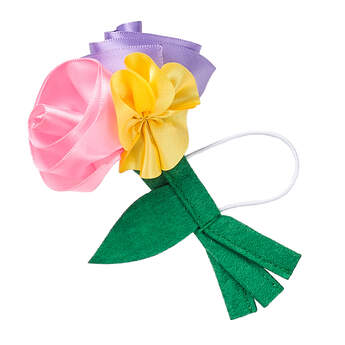 SKU: 029056
InStock
Original Price

$6.50
Sale Price
$4.55
The flowers are in full bloom for spring! A furry friend holding this bouquet of satin pastel flowers makes a great gift for celebrating a holiday or special spring occasion.
Promotions
Available for store pickup
Product Name:
Yellow Bouquet Bear Gift Set
Build-A-Bear
SKU:
229783_29056
Products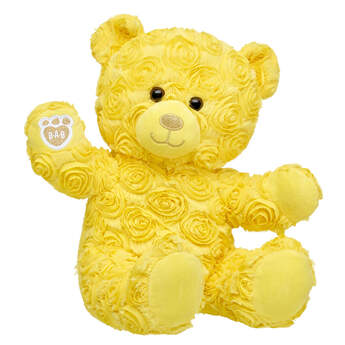 Product Name:
Yellow Bouquet Bear
Build-A-Bear
SKU:
229783
Color:
Light Yellow
Additional Information: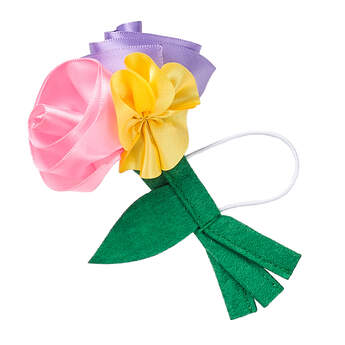 Product Name:
Satin Spring Bouquet
Build-A-Bear
SKU:
029056
Color:
Multi Bright