Yoshi Hoodie Gift Set
Egg-citing news! The Yoshi plush is back and ready for more fun adventures in this adorable gift set! With the Super Mario™ logo on its paw pad and a blue Yoshi hoodie included, this lovable plush friend makes an adventure-packed gift for fans of all ages.
TM & ©2021 Nintendo.
Build-A-Bear
Product Details
Specs
Gift Options
Products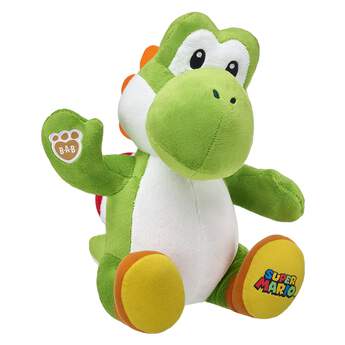 Yoshi is everyone's friend! This adorable green Yoshi plush includes the Super Mario logo on the paw pad. Jump into a new adventure and bring home the lovable Yoshi today!
Limit 4 per guest
This item cannot be purchased unstuffed. A scent or sound cannot be placed inside this furry friend.
Promotions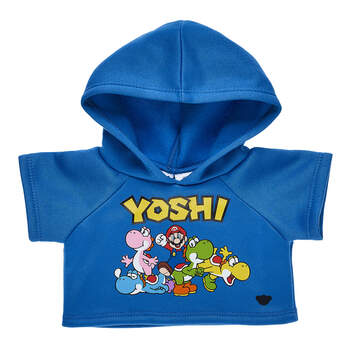 SKU: 026679
OutOfStock
Sale Price
$10.00
WOOHOO! This awesome Yoshi hoodie features Mario with a pink, blue, green and yellow Yoshi! Dress your furry friend in this fun blue hoodie for more adventures in the Mushroom Kingdom.
This item is not available for delivery
Available for store pickup
Product Name:
Yoshi Hoodie Gift Set
Build-A-Bear
SKU:
325655_26679
Products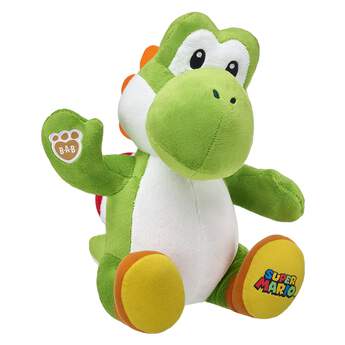 Product Name:
SKU:
325655
Color:
Medium Green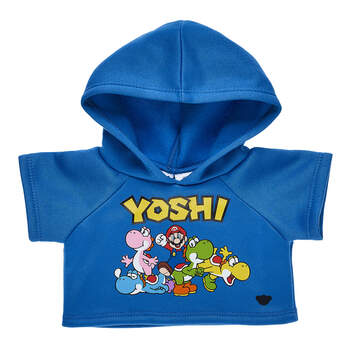 Product Name:
Blue Yoshi Hoodie
Build-A-Bear
SKU:
026679
Color:
Royal Blue