Images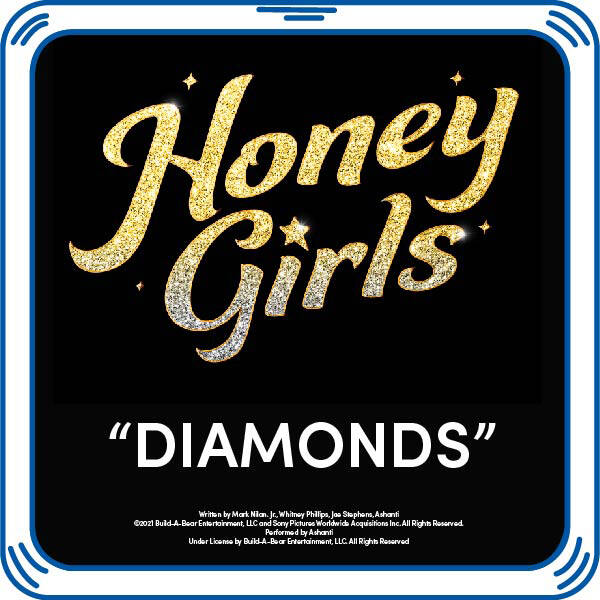 Honey Girls "Diamonds" Song
Details
"Diamonds" Written by Mark Nilan. Jr., Whitney Phillips, Jae Stephens, Ashanti ©2021 Build-A-Bear Entertainment, LLC and Sony Pictures Worldwide Acquisitions Inc. All Rights Reserved. Performed by Ashanti Under License by Build-A-Bear Entertainment, LLC. All Rights Reserved.
Product Details
Specs
Store Availability
Global pop-star Fancy G is on the hunt for the next great solo artist in the "Honey Girls" movie! Now you can sing along to Fancy G's hit song "Diamonds" with your furry friend. Add this "Diamonds" song chip to their paw and you'll be able to hear it with every Honey Girls hug!
Available for store pickup
Product Name:
Honey Girls "Diamonds" Song
Build-A-Bear
SKU:
030135
Color:
No Color
Check a Workshop Near You!
Enter your City, State or Zip Code to view product availability and delivery/pickup options at a Build-A-Bear Workshop near you.