Careers
Search Jobs
IT'S WHAT'S ON THE INSIDE THAT COUNTS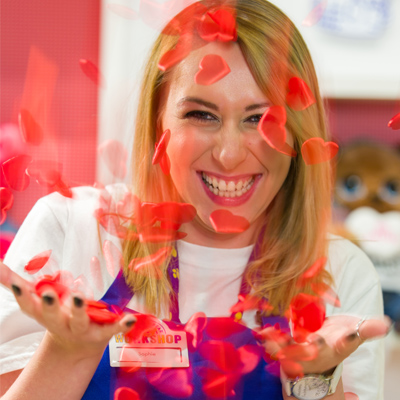 Working at Build-A-Bear is an experience like no other. Whether you are in one of our stores making memories and providing the 'funnest' hour of a family's day, in the Bearquarters developing the next product line, or in the Bearhouse fulfilling Guest orders, our associates are what's on the inside — and that's what counts! They are the heart of everything we do, embodying our values and culture, and helping us fulfill our mission of bringing a little more

to life every day!
WE MAKE A DIFFERENCE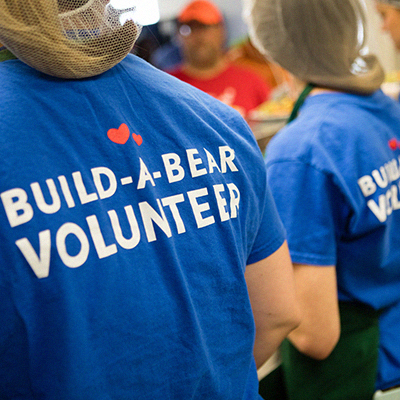 When you join our team, you become part of a global company that celebrates giving among its core values. We partner with local, national and international nonprofit organizations to add a little more

to life for children who need it most. We also strive to make a difference in the lives of our associates by incenting their goals and recognizing their achievements. In turn, our associates create amazing experiences for our Guests each and every day.
BE PART OF A COMPANY WITH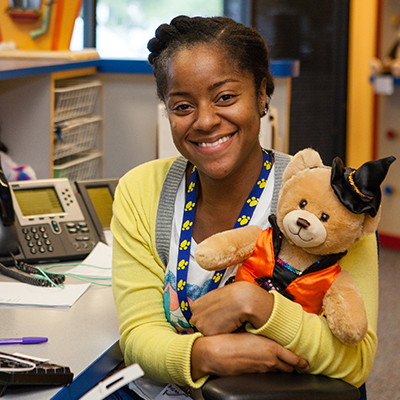 Corporate Office Opportunities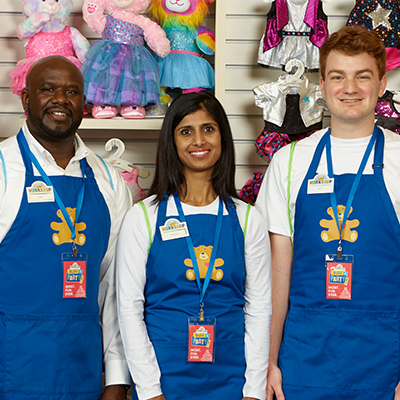 Store Opportunities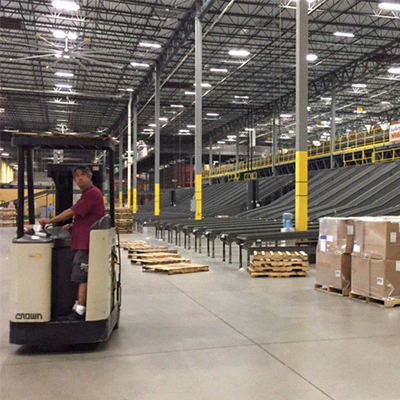 Distribution Center Opportunities
Build-A-Bear Workshop® (BABW) is an equal opportunity employer. As such, we will not discriminate (or tolerate discrimination by any associate or third party) against any associate, applicant for employment or Guest on the basis of race, color, creed, religion (including religious dress and religious grooming practices), age, sexual orientation, national origin, ancestry, physical disability, mental disability, medical condition, genetic information, marital status, sex (including pregnancy, childbirth, breast feeding or related medical conditions), gender, gender identity, gender expression, military or veteran status, or any other trait as required by federal, state and local law.
BABW will make reasonable accommodations for qualified individuals with known disabilities unless doing so would results in an undue hardship to BABW. Individuals requiring accommodation during the recruitment process or otherwise should notify Human Resources and we will work with you to meet your accessibility needs. BABW also provides reasonable accommodation for the religious beliefs or observance of employees who ask for such an accommodation provided that such an accommodation can be made without undue hardship to BABW. If a conflict arises between your religious observance and your work schedule, you must, as soon as practical, bring the matter to the attention of your supervisor and Human Resources.