Make Your Corporate Event Special with Build-A-Bear!

Build-A-Bear is a trusted and loved brand that's been adding a little more ❤️ to life for over 20 years. As a global company with a proven track record, Build-A-Bear is the perfect choice for a variety of corporate event experiences!
"Our team had such a wonderful experience working with the Build-A-Bear team for our October 2019 Employee Volunteer event. Collaborating with the Build-A-Bear team eased the planning of an event with over 175 volunteers. All of the event planning aspects were seamless from start to finish. Build-A-Bear worked with us from over 4 months out and even provided us with day of support. All communication was seamless from the beginning of planning to the two wonderful day-of Build-A-Bear associates that ensured a smooth and successful program. This volunteer event was our team's best event to date and it would not have been as successful without the help of the Build-A-Bear team!"
– Mariah, Cincinnati Children's Hospital

Events Your Associates Will Love!
The Build-A-Bear team can deliver one-of-a-kind corporate event experiences at a Build-A-Bear Workshop store or at a location of your choice. Exclusive company-themed products can be developed to give your event a personalized touch.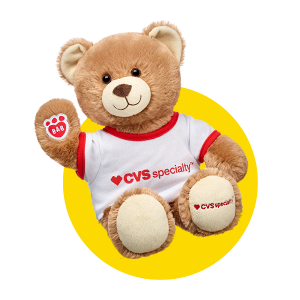 Team Building Events
Community Service Projects
Convention Activities
Philanthropic Programs
Make Your Company Stand Out With Custom Stuffed Animals!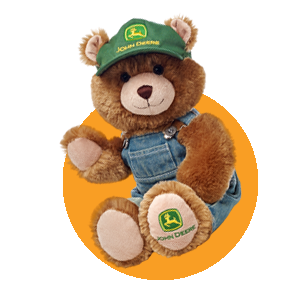 The possibilities for fun are endless! Creating a stuffed animal for your company or organization is a heartfelt way to stand out in the crowd. Whether it's a plush version of a mascot or a personalized stuffed animal with your logo, we will help guide the creation of a one-of-a-kind plush that meets your needs. Keep the fun going with custom clothing and accessories for the perfect personal touch!
Custom Stuffed Animal: A minimum order is 2,400-4,800 units for furry friends or clothing is required. Please allow 5-6 months for development, product and delivery.
Custom Clothing: A minimum order is 144 units for custom tees or hoodies. Please allow 5-6 weeks for development and production or tees or hoodies. Please send an image in Al editable vector file format.
If interested in a custom stuffed animal or clothing, please contact corporatesales@buildabear.com for more details.
Interested in a Bulk Order of Furry Friends?
Whether you're looking for a trade show giveaway, client appreciation gift or donation to a local charity or hospital, Build-A-Bear can lend a helping paw! Bulk orders (100 or more stuffed animals) can be purchased, pre-stuffed and shipped to a group or location of your choice.
Contact Us To Book Your Event Today!
You must be 18 years or older - all fields except "Comments" are required