Recognition | Careers | Build-A-Bear®
At Build-A-Bear Workshop, we are proud to have cultivated a unique, special and fun culture that begins with heart. It's a culture that has helped Build-A-Bear Workshop gain recognition among the FORTUNE 100 Best Companies to Work For®. We also have been named among the FORTUNE 100 Best Places to Work For Millennials, Women and Diversity and Fortune Best Places to Work in Retail. Just as we have been recognized externally, we celebrate our associates' achievements large and small, showing and sharing our gratitude for the many ways they live our values and bring a little more

to life every day!
Organizational Recognition
A Culture of Recognition
At Build-A-Bear Workshop, one of our core values is Celebrate, and it's a value we bring to life every day by recognizing the accomplishments of our associates. Whether it's an Atta-Bear award for individual achievement, or a recognition for one of our store managers, or an entire month of celebrating all that our associates contribute, we're committed to rewarding all who show their commitment to our Guests, to each other, and to the Build-A-Bear Workshop experience every day!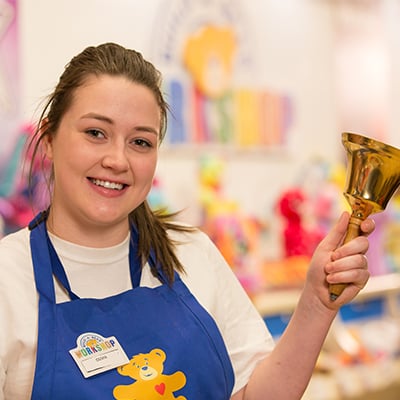 ATTA BEAR
We believe that recognition and rewards should not just come from managers, but from all directions! Through our Atta Bear program, Build-A-Bear Workshop associates thank each other for the many ways they live our core values every day. Besides recognition and gratitude, our Atta Bear cards automatically enter their recipients into a lotto for fun prizes! It's a great way to thank peers, managers and subordinates for bringing our values to life.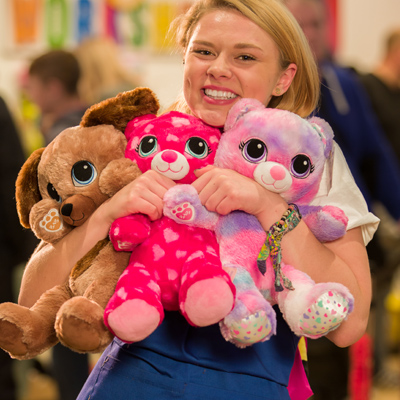 WAM! (We Appreciate Managers!)
Each October, we take time to recognize our store managers for the important role each one of them plays in the success of Build-A-Bear Workshop! As a part of WAM!, each store manager receives a special note of thanks, and a branded gift to recognize them for all of their contributions to our company.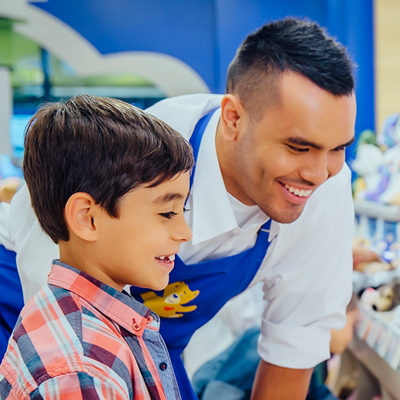 BBAM! (Bear Builder Appreciation Month!)
Each September, we celebrate all associates with Bear Builder Appreciation Month! All associates receive gifts and treats. In addition, all part-time, hourly Bear Builder associates receive an extra average day's pay in their paychecks - all just to say thank you!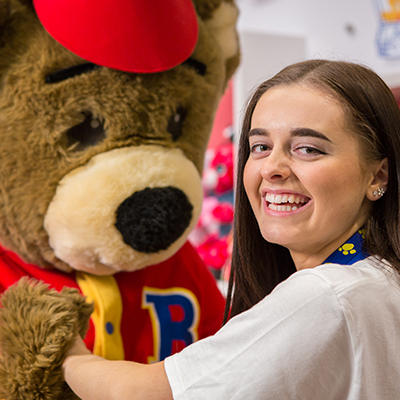 BIRTHDAYS
Just as we love celebrating birthdays with our Guests, we make sure to celebrate our associates' birthdays, too! Birthdays are recognized with balloons, streamers, special team snacks, high-fives and "Happy Birthdays" all day long, at our stores and at Bearquarters. And associates receive a day off with pay in celebration of their special day!