Online Exclusive Build-A-Bear® Brown Bear Base with Love Balloon Insert
Everyone loves an adorable teddy bear! Give them a gift they're sure to love with this brown Build-A-Bear gift and its adorable Love balloon insert. It's the perfect gift or decoration to share a little love for any occasion.
Build-A-Bear
Products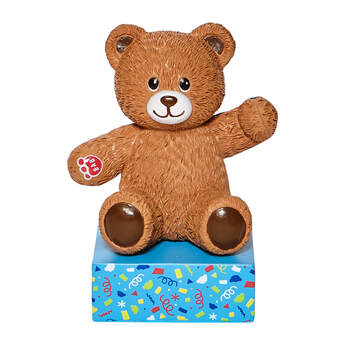 SKU: 029192
InStock
Original Price

$16.00
Sale Price
$14.00
Make any special milestone memorable with a gift from Build-A-Bear! This adorable brown teddy bear sits on a blue base featuring a party-ready pattern of colorful confetti and decorations. This ceramic bear's left paw has an opening so it can hold special Build-A-Bear balloon decorations. Mix and match with celeBEARation numbers and sentiment balloons to personalize their bear and make the perfect gift!
Promotions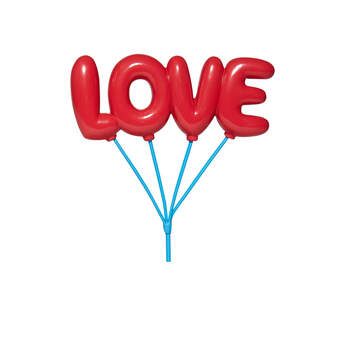 SKU: 029256
InStock
Original Price

$4.80
Sale Price
$4.20
Teddy bears and balloons - what's not to love?! Whether it's a special occasion or just because, everyone loves a gift from Build-A-Bear. This red toy decoration spells out the word LOVE in balloon letters. Place this balloon decoration inside the paw and base of their Build-A-Bear teddy bear. Their bear can hold the balloon from the left paw to make the perfect gift, and you can even switch out balloon styles for any special occasion!
Promotions
Product Name:
Online Exclusive Build-A-Bear® Brown Bear Base with Love Balloon Insert
Build-A-Bear
SKU:
29192_29256
Products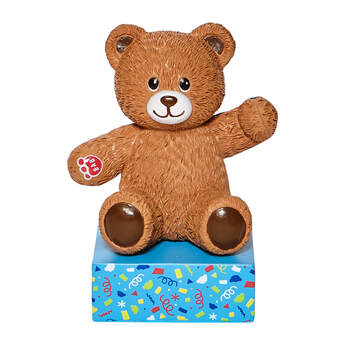 Product Name:
Online Exclusive Build-A-Bear® Brown Bear Base
Build-A-Bear
SKU:
029192
Color:
Medium Brown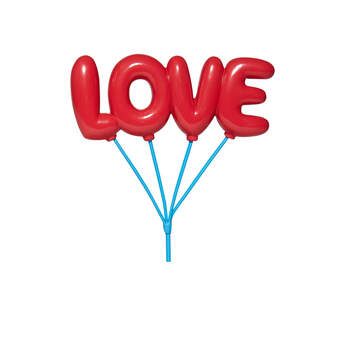 Product Name:
Online Exclusive Build-A-Bear® Love Balloon Insert
Build-A-Bear
SKU:
029256
Color:
Red