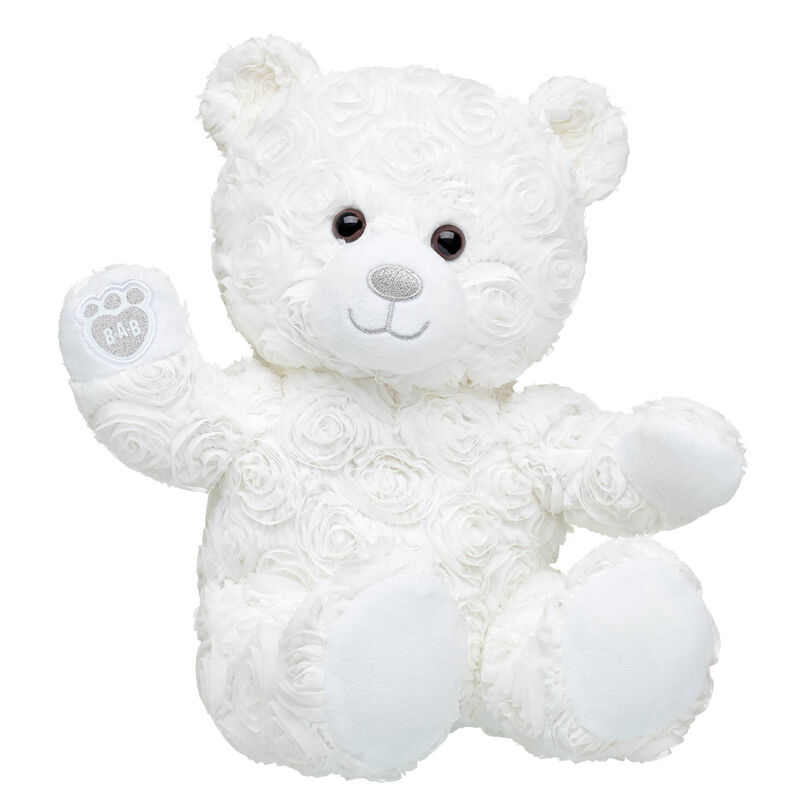 White Bouquet Bear makes the most stunning surprise for any special occasion! This beautiful bear is a unique way to give flowers that last FURever. White Bouquet Bear looks like a gorgeous rose bouquet with its textured white rose fur and pristinely white paw pads. It's a memorable way to take their gift to the next level!
This item cannot be purchased unstuffed.
---
Product Name:
White Bouquet Bear

Your Furry friend's Name:
Furry Friend's Birthday:
Who's this Furry Frieind for?:
Find a Workshop Near You!
Enter your City, State or Postal Code to view product availability in a Build-A-Bear Workshop near you.
No workshops were found. Please add a zipcode, address or city to find the Workshop closest to you.