Item No.
31430_31443_31442_31414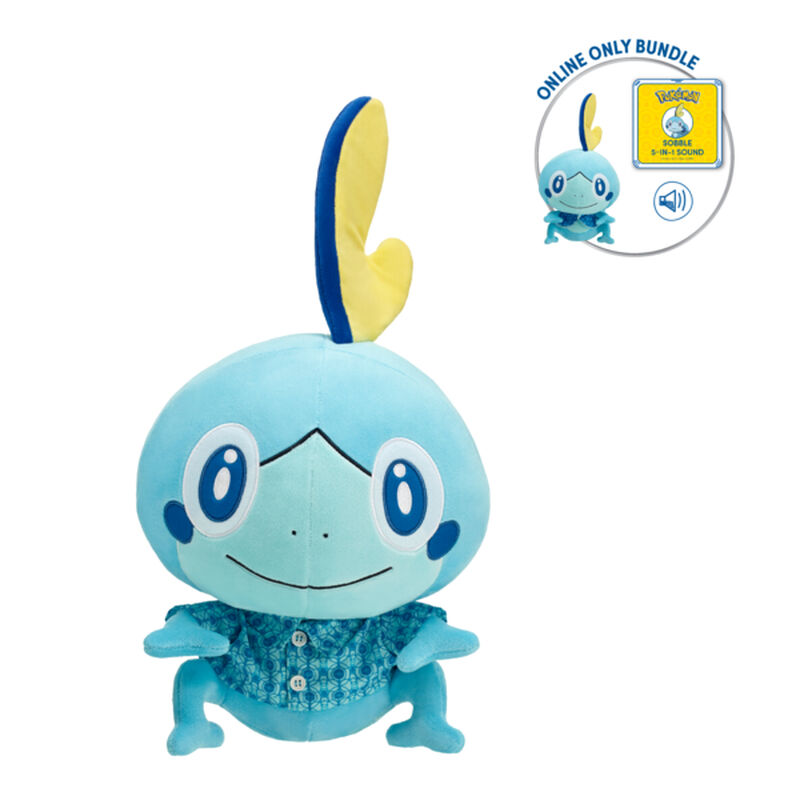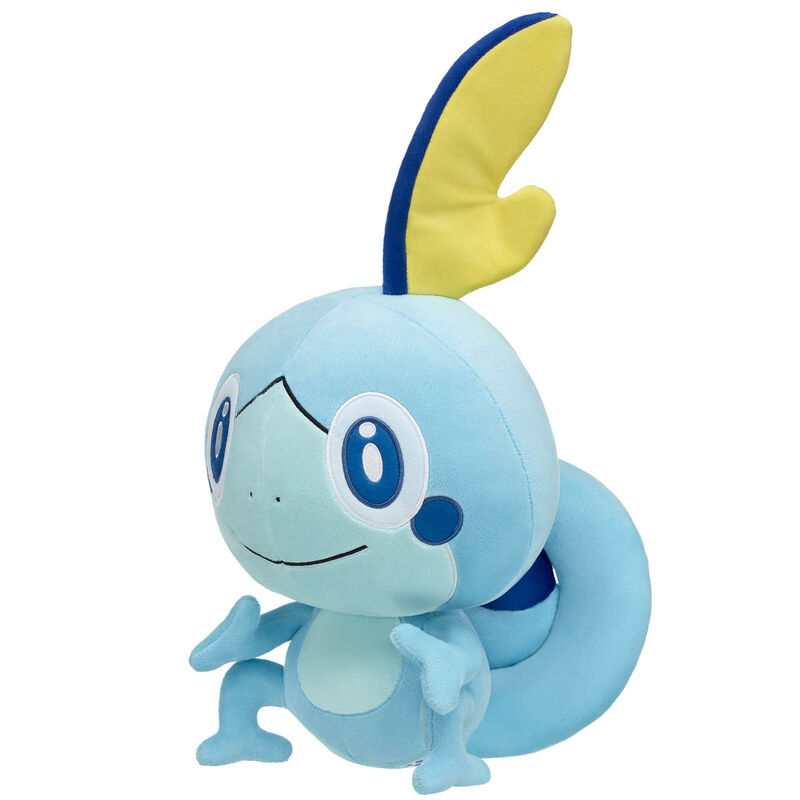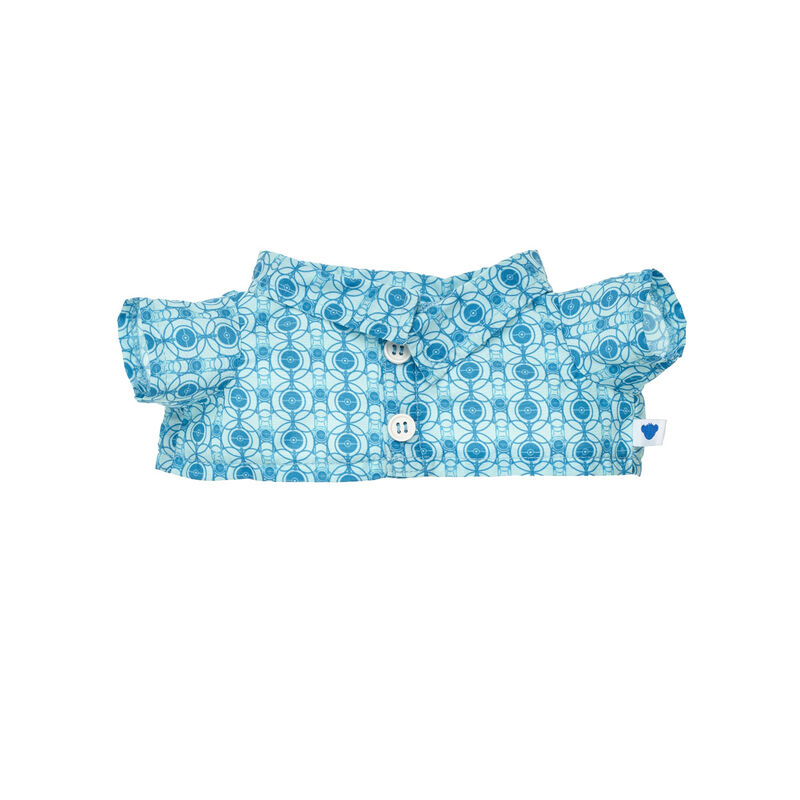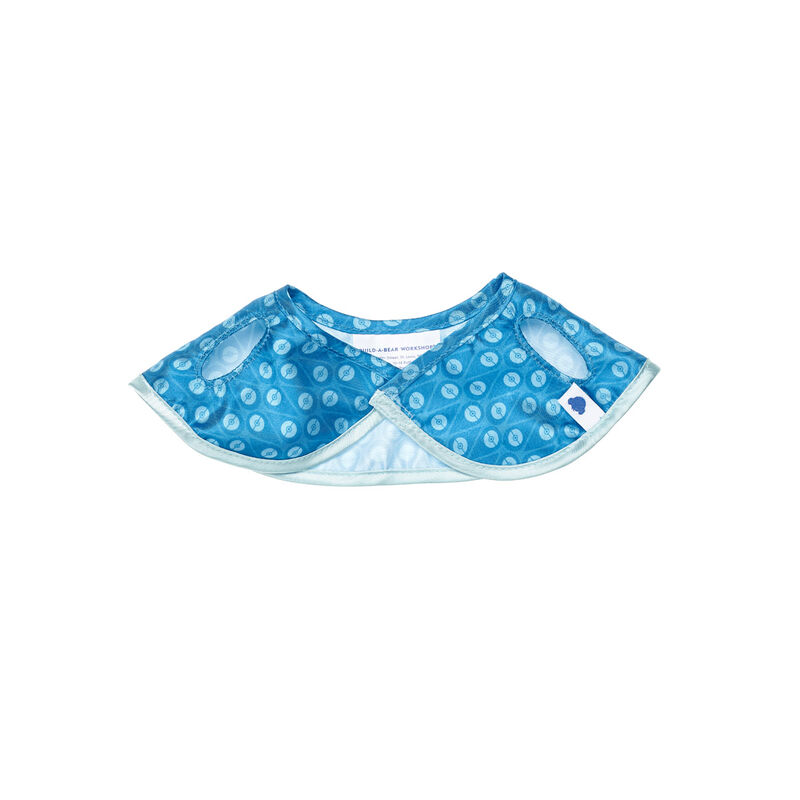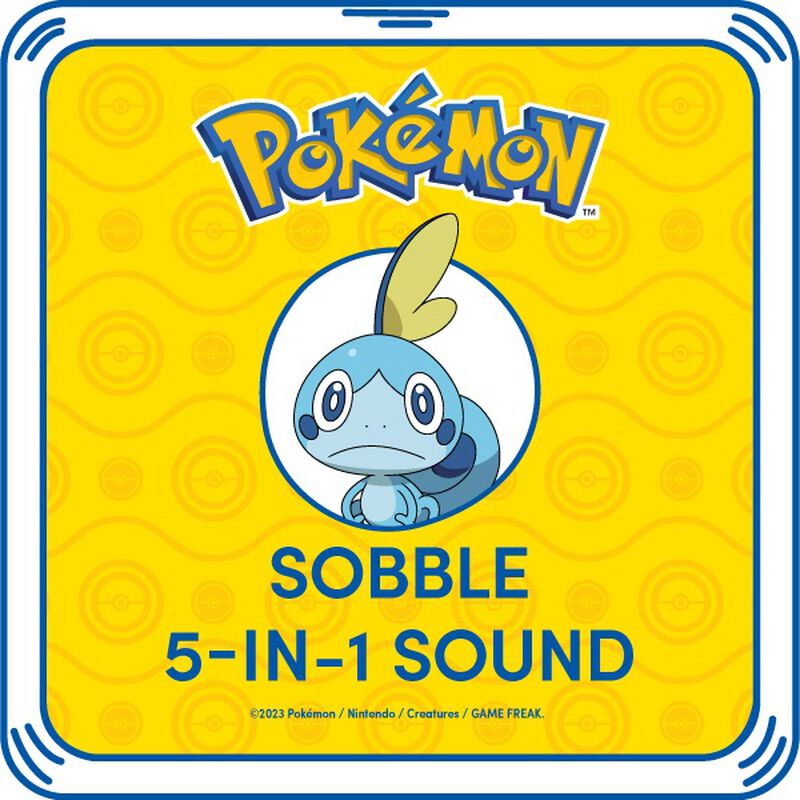 No tears here—Sobble is happy to be the newest Pokémon plush at Build-A-Bear Workshop! Pokémon Trainers will only be crying happy tears when adding this adorable Sobble plush to their collection. This Water-type Pokémon has a curly tail, large eyes and a yellow fin on its head. Make an action-packed splash by bringing home your own Sobble plush along with its matching blue cape, shirt and 5-in-1 sound chip included!
Price includes:
Sobble with 5-in-1 Sound
Sobble Shirt
Sobble Cape
Limit 5 per guest
This item cannot be purchased unstuffed, nor can stuffing adjustments be made. A scent cannot be placed inside this furry friend.
Pokémon products are only available as exclusive bundles when purchasing online. These products may not be purchased separately.
©2023 Pokémon / Nintendo / Creatures / GAME FREAK.
Product Name:
Sobble Bundle
SKU:
31430_31443_31442_31414
---

Product Name:
Sobble Shirt
---

Product Name:
Sobble Cape
---

Product Name:
Sobble 5-in-1 Sound

Your Furry friend's Name:
Furry Friend's Birthday:
Who's this Furry Frieind for?:
Find a Workshop Near You!
Enter your City, State or Postal Code to view product availability in a Build-A-Bear Workshop near you.
No workshops were found. Please add a zipcode, address or city to find the Workshop closest to you.