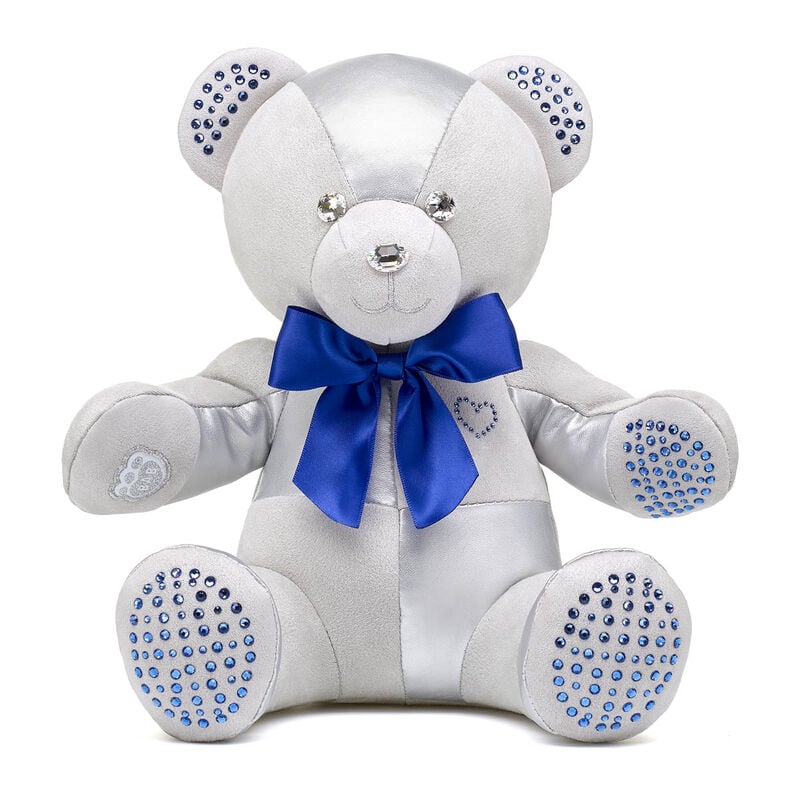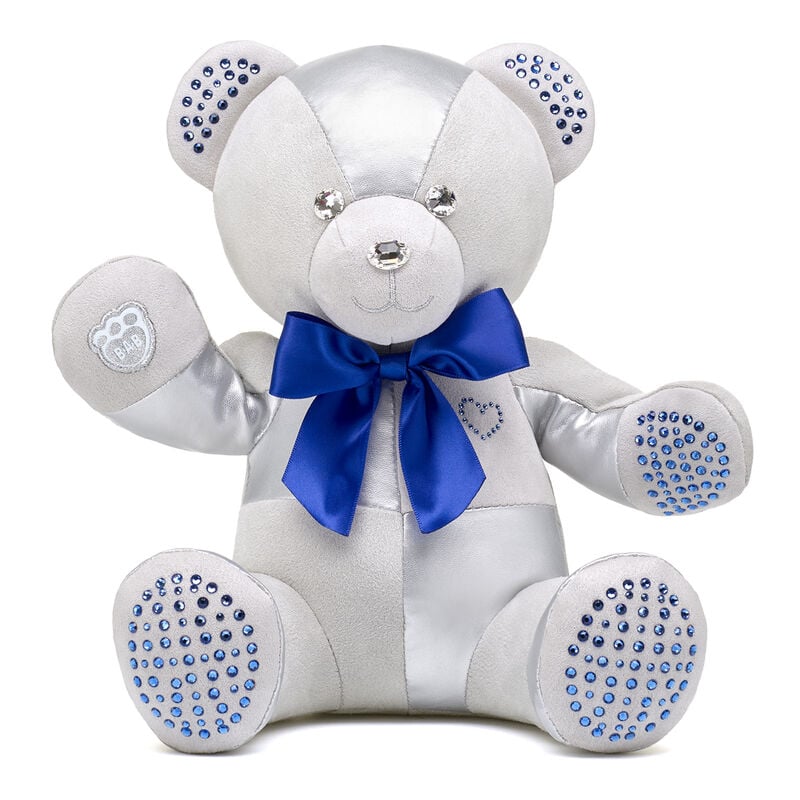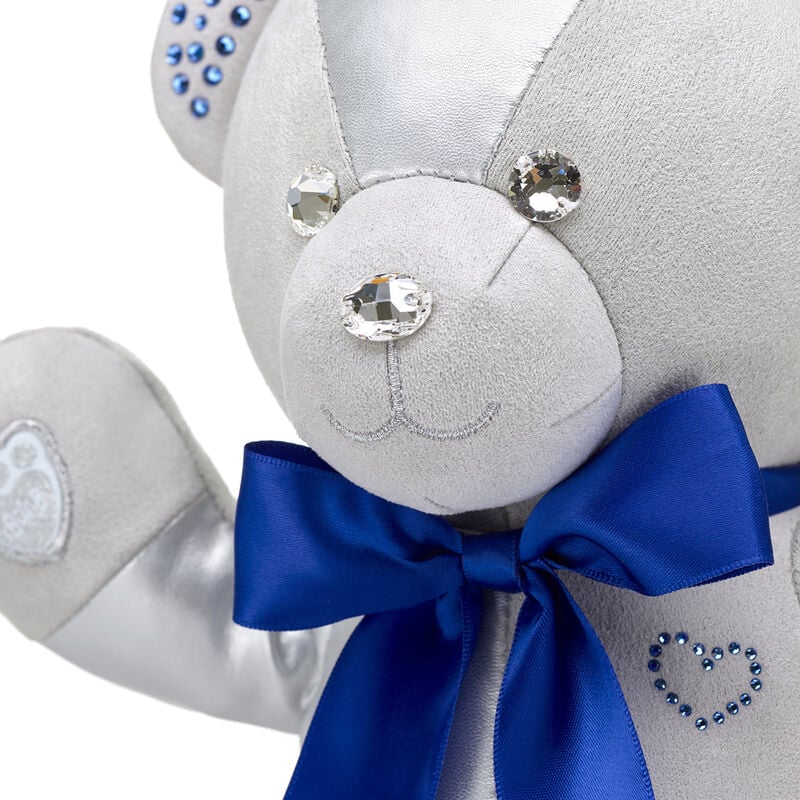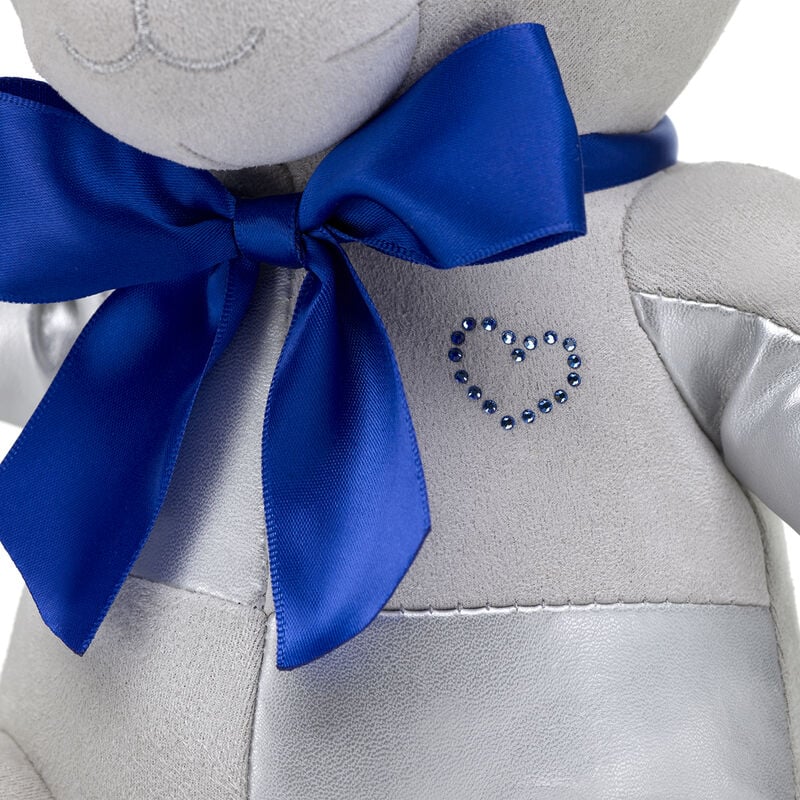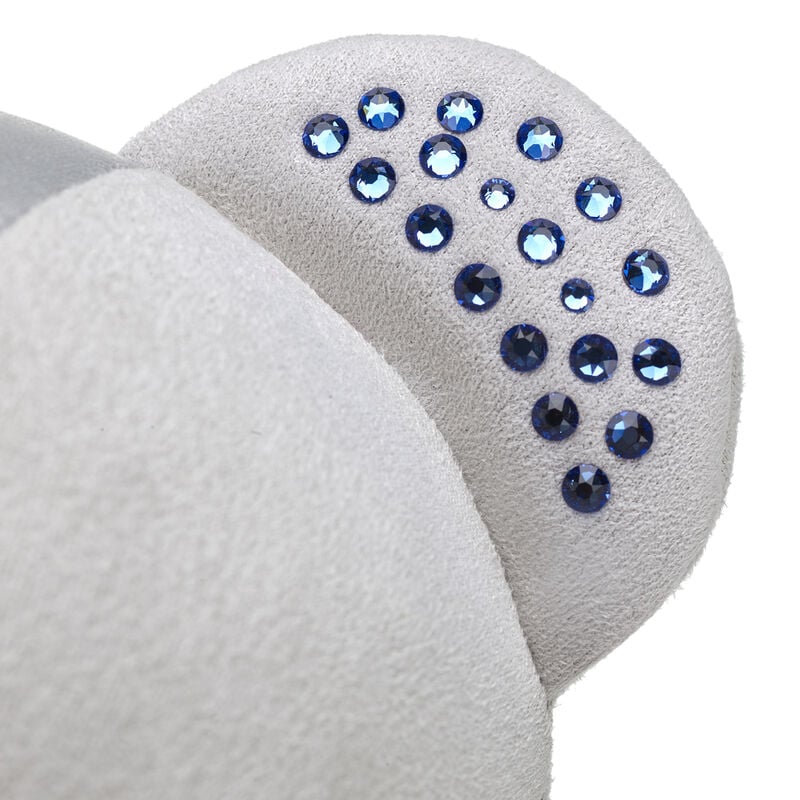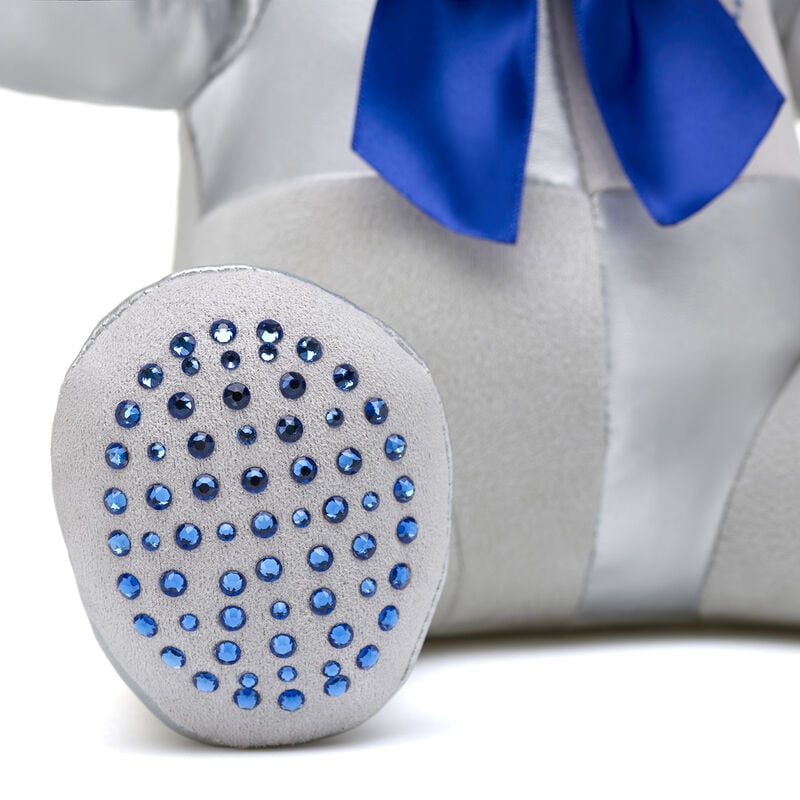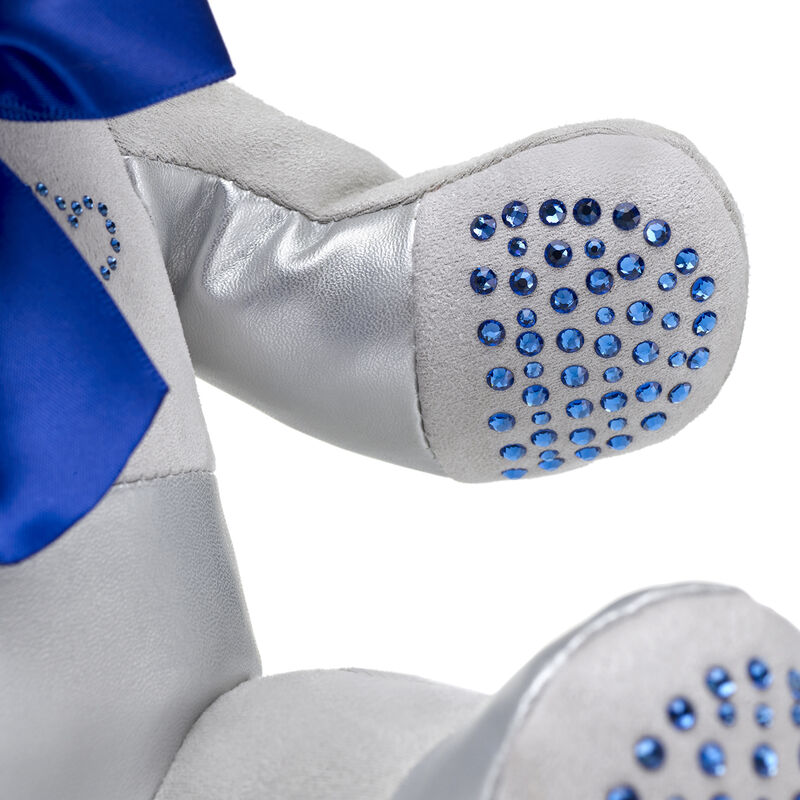 Build-A-Bear Birthstone Bear Featuring Swarovski® Sapphire crystals
(Swarovski® is a registered trademark of Swarovski AG.)
CAUTION! This product is not a toy and is not intended for children 15 years and under.
Birthstones are precious stones that correspond to different birth months. September birthdays will be dazzled with this gorgeous Build-A-Bear Birthstone Bear Featuring Swarovski® Sapphire crystals. Inspired by the birthstone of September, this collectible teddy bear has ultra-suede silver fur embellished with sapphire-colored Swarovski® crystals on its face, ears and paw pads. This shiny bear also has a matching gift bow, a heart crystal stitched on its chest and comes in a beautiful gift bag with the Swarovski authenticity seal. This deluxe collector's item makes a stunning birthday gift or a one-of-a-kind keepsake for yourself.

This item cannot be purchased unstuffed. A scent or sound cannot be placed inside this pre-stuffed furry friend.
---
Not Available for store pickup
Product Name:
Build-A-Bear Birthstone Bear Featuring Swarovski® Sapphire crystals