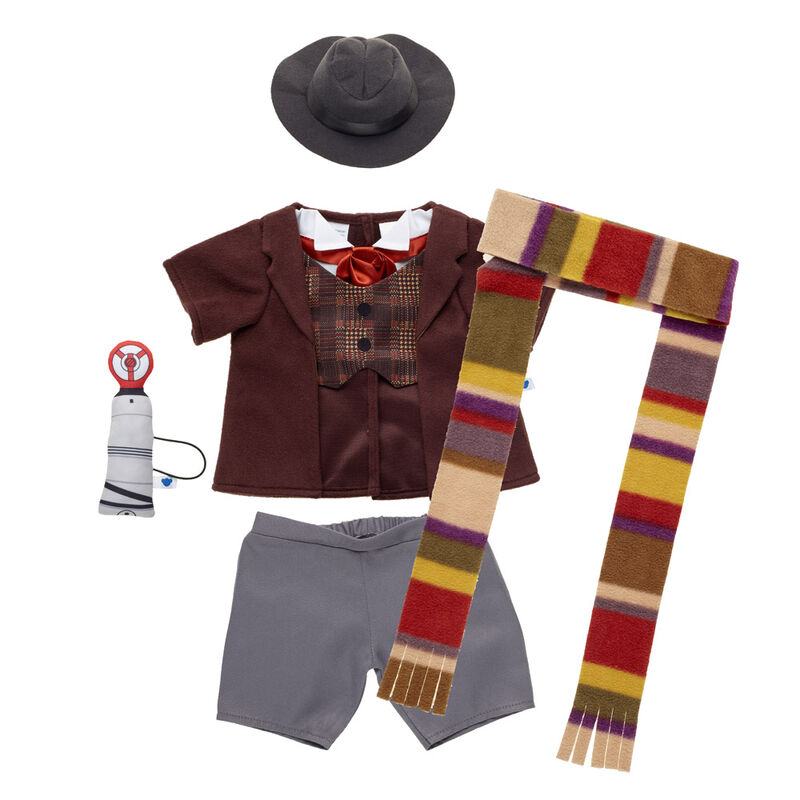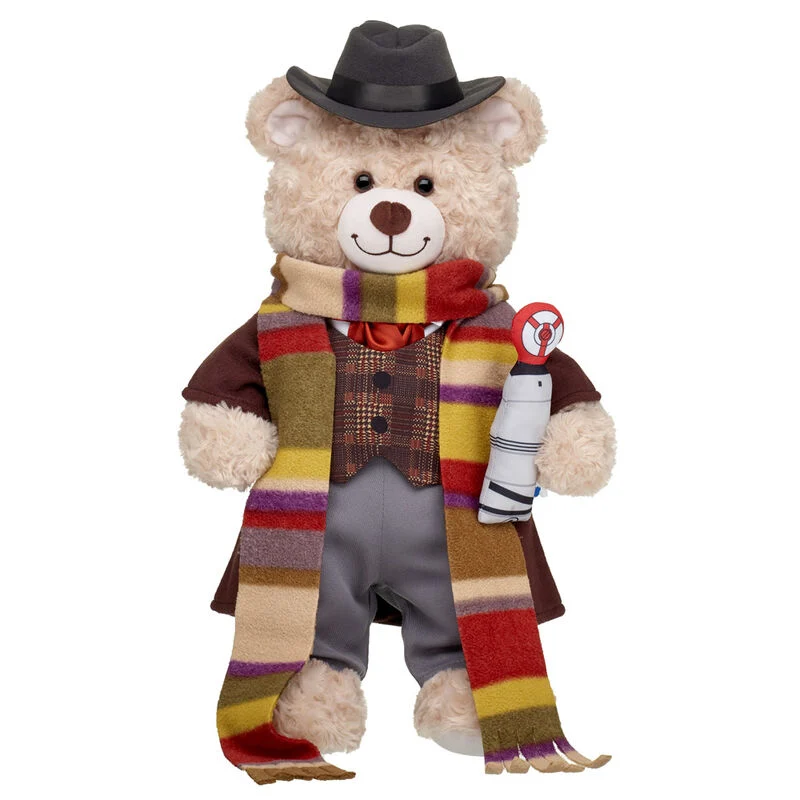 Doctor Who Fourth Doctor Costume & Sonic Screwdriver Set
BBC, DOCTOR WHO and TARDIS (word marks and logos) are trade marks of the British Broadcasting Corporation and are used under licence. BBC logo © BBC 1996. Doctor Who logo © BBC 2018. Licensed by BBC Studios.
Whovians and fans of the Fourth Doctor will love this bear-sized Doctor Who costume! This Fourth Doctor set recreates his famous look with his suit, pants, hat and scarf included. The plush sonic screwdriver wristie recreates the Fourth Doctor's famous gadget by making sounds when you press it!
---
Not Available for store pickup
Product Name:
Doctor Who Fourth Doctor Costume & Sonic Screwdriver Set