Sharon Price John
Sharon Price John – President and CEO Build-A-Bear Workshop®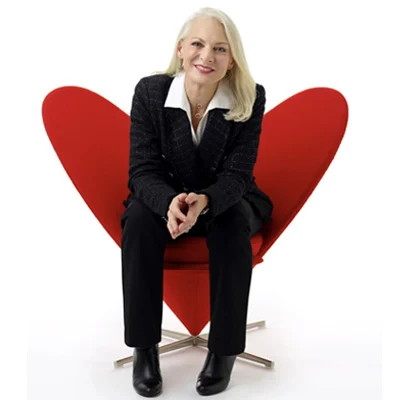 Sharon Price John has been President and Chief Executive Officer of Build-A-Bear Workshop, Inc. (NYSE:BBW) since 2013. Since then, she has led the company through a financial turnaround while refreshing and expanding the beloved brand in addition to repositioning and evolving the company for future success via a multi-dimensional diversification strategy and a systematic digital transformation designed to drive profitable growth.
At the St. Louis headquarters of Build-A-Bear Workshop or when visiting stores around the globe, she encourages and challenges the team in a uniquely engaging way. Sharon takes the time to share the full story and strategy, answers questions, and works with the organization in a candid manner as she focuses on delivering the corporate mission of "adding a little more heart to life" to associates and consumers alike, even as she successfully guided the decades old company through a number of external disruptions from "the mall apocalypse" to the global COVID pandemic.
Sharon speaks to her leadership evolution and philosophy and provides highlight some of the twists and turns of her journey at Build-A-Bear in her book called "Stories & Heart" from ForbesBooks. She also took this candid approach directly to the team in the field on "Undercover Boss" on the premier episode of the 2016/17 season.
With decades of experience in marketing, product development and change management, Sharon has worked on a variety of brands and businesses, including tenure at companies including Hasbro, Mattel, Wolverine World Wide (WWW) and DDB Needham Worldwide, where she established a strong track record of success.
Before taking the helm at Build-A-Bear Workshop, Sharon was President of the Stride Rite Children's Group LLC. (SRCG), a division of WWW, where she led all functions of the SRCG—including product creation, wholesale sales, marketing, planning and distribution. She wore many hats while directing operations, retail merchandising and international franchising for more than 350 Stride Rite stores.
Prior to SRCG, she held a range of senior management roles at Hasbro, including General Manager and Senior Vice President of Global Preschool, where she drove the strategy and marketing for Hasbro's Preschool portfolio that included Playskool and Play-doh. Separately, Sharon served as the General Manager, Senior Vice President of Marketing for the U.S. Toy Division, overseeing iconic brands like NERF, Transformers and My Little Pony, while managing key licensing relationships such as Star Wars and Marvel. Her toy industry experience also includes Mattel, where she held a number of roles, including Marketing Director of Barbie and Vice President of International for the Disney Business Unit.
Sharon's career began in the advertising industry. She worked at top agencies in New York, including DDB Needham Worldwide on the Hershey account and Bates USA as Account Supervisor for the SNICKERS/M&M Mars business. She holds a Master of Business Administration from Columbia University in New York and a Bachelor of Science Degree in Communications from the University of Tennessee Knoxville. In 2014, she received the distinguished alumna award from Columbia Business School's Columbia Women in Business. In 2016, she was recognized as one of the University of Tennessee Knoxville's 100 Distinguished Alumni of the last 100 years. Sharon has served on the Board of Directors for Jack in the Box, Inc. (NASDAQ:JIB) since 2014 and is active on a number of national and regional philanthropic boards and organizations.
She has three children and lives in St. Louis with her husband, Russ.