Item No.
330434_30310_30311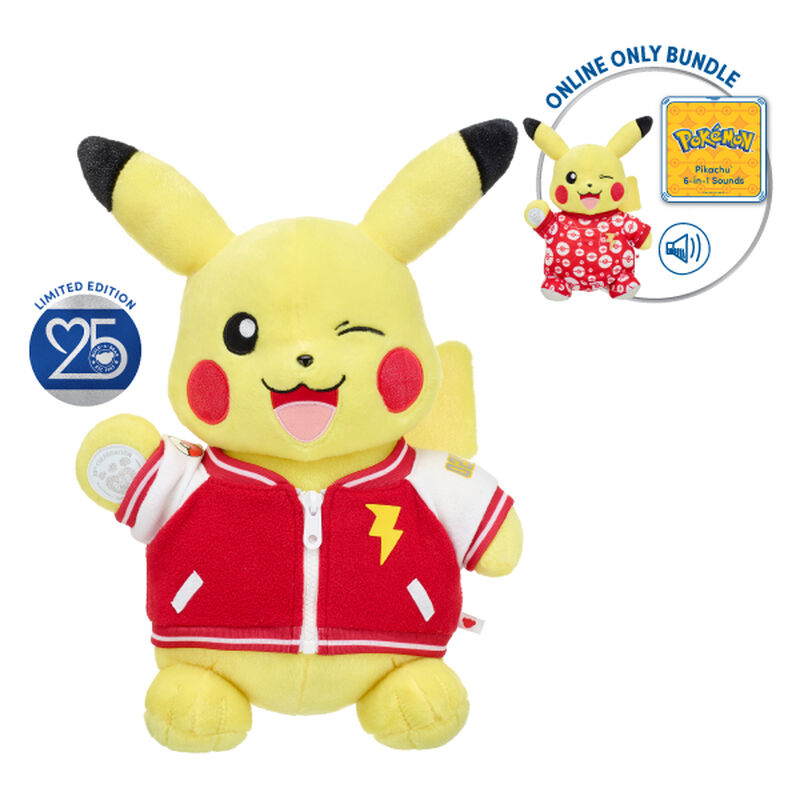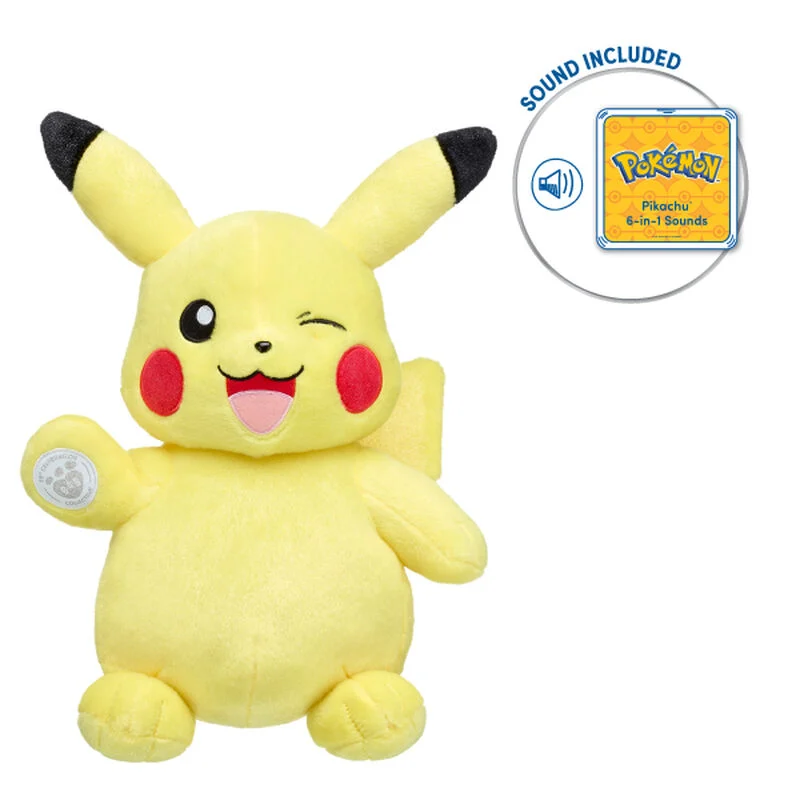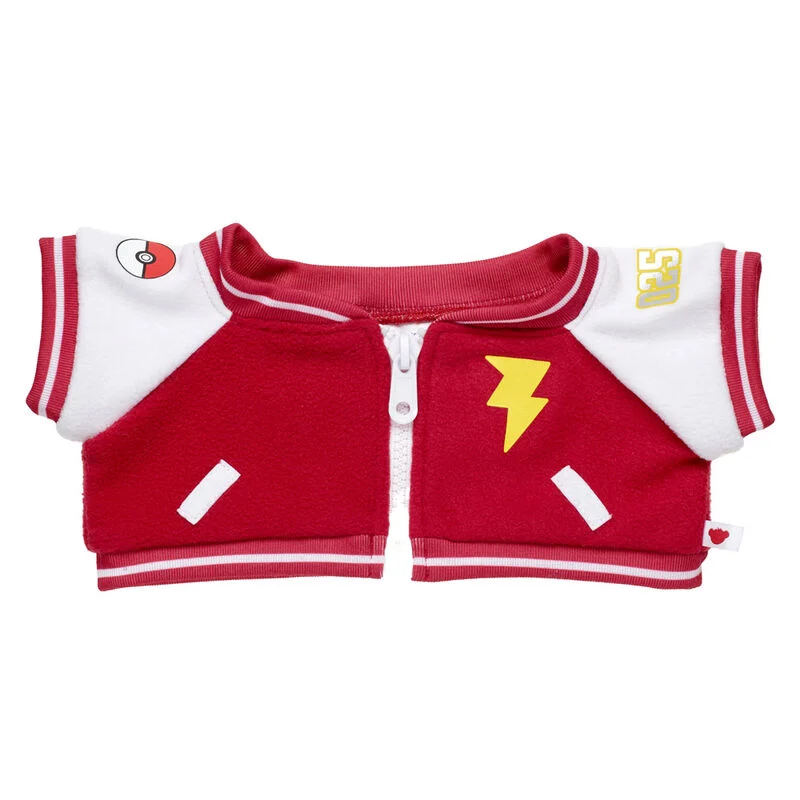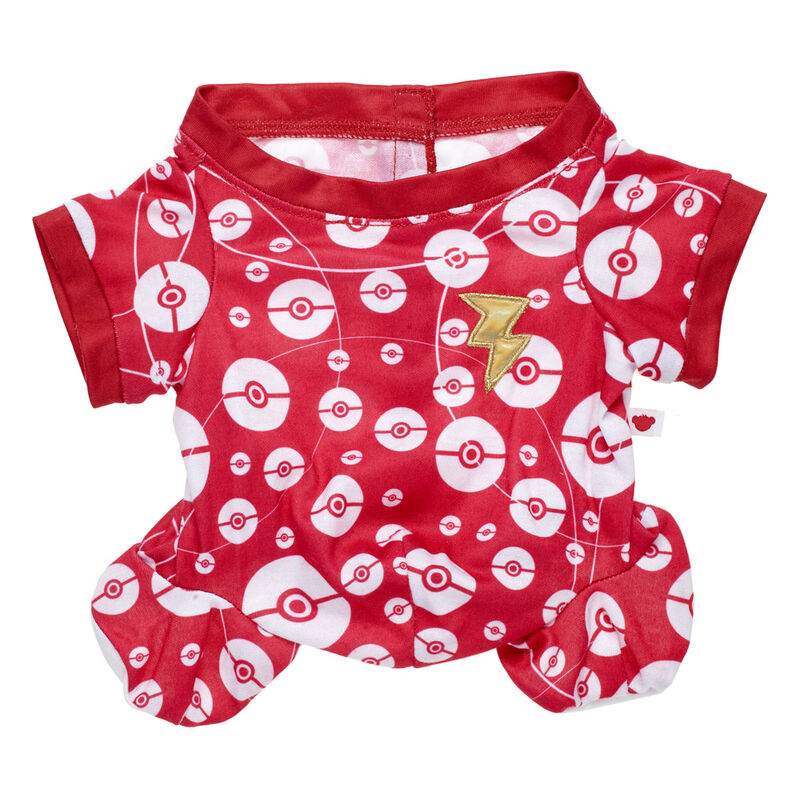 Build-A-Bear 25th Celebration Pikachu Bundle
Up to 50% Off Pokémon Bundles
Price reduced from

$76.00

to
$53.20
This adorable Pikachu plush is a must-have addition to any Pokémon Trainer's team! Pikachu was the first Pokémon plush ever released at Build-A-Bear Workshop, and this beloved Electric-type Pokémon is now available in a special limited edition for the Build-A-Bear 25th Celebration. This winking Pokémon plush has sparkly yellow fur, a lightning bolt-shaped tail, and a silver paw pad with a 25th Celebration Collection emblem. In addition to its 6-in-1 sound, this exclusive Pikachu plush comes with its red Pokémon varsity jacket and sleeper included to complete this collector's bundle.
Price includes:
Build-A-Bear 25th Celebration Pikachu with Sound
Red Pokémon Varsity Jacket
Red Pokémon Sleeper
Limit 5 per guest
This item cannot be purchased unstuffed, nor can stuffing adjustments be made. A scent cannot be placed inside this furry friend.
Pokémon products are only available as exclusive bundles when purchasing online. These products may not be purchased separately.
©2022 Pokémon / Nintendo / Creatures / GAME FREAK.

Price reduced from

$44.00

to
$30.80
Price reduced from

$44.00

to
$30.80
Not Available for store pickup
---

Price reduced from

$18.00

to
$12.60
Price reduced from

$18.00

to
$12.60
Not Available for store pickup
---

Price reduced from

$14.00

to
$9.80
Price reduced from

$14.00

to
$9.80
Not Available for store pickup
Product Name:
Build-A-Bear 25th Celebration Pikachu Bundle

Product Name:
Build-A-Bear 25th Celebration Pikachu with Sound
---

Product Name:
Red Pokémon Varsity Jacket
---

Product Name:
Red Pokémon Sleeper

Your Furry friend's Name:
Furry Friend's Birthday:
Who's this Furry Frieind for?: