Happy Hugs Teddy St. Patrick's Day Gift Set
Have a shamrockin' fun time this St. Pat's Day with Happy Hugs Teddy! This smiley stuffed animal is ready for a wee bit o' St. Patrick's Day fun thanks to its festive green suit. This huggable good luck charm is way cuter than any pot of gold at the rainbow's end!
Build-A-Bear
Product Details
Specs
Gift Options
Products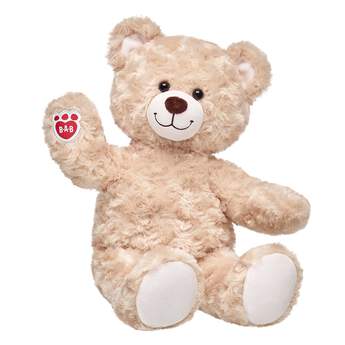 This classic teddy bear with soft, light brown fur and a cheery smile will bring you forever love and hugs! Personalize this 16 in. Happy Hugs Teddy Bear with clothing and accessories to make the perfect unique gift.
Promotions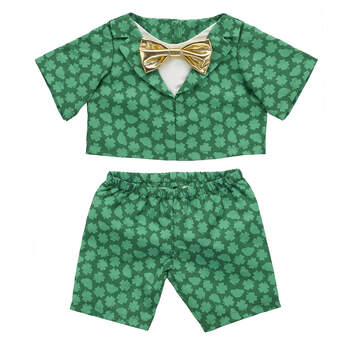 Your furry friend will have a shamrockin' St. Pat's Day when sporting this awesome green suit! The bear-sized suit features a festive patten of four-leaf clovers with bear heads and also comes with a metallic gold bowtie included.
Promotions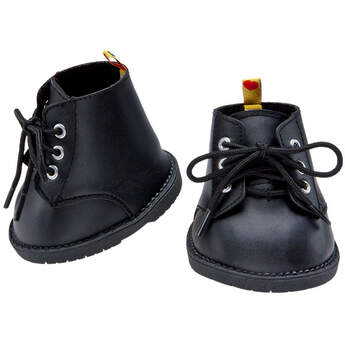 SKU: 020666
InStock
Original Price

$9.00
Sale Price
$8.10
Teddy bear size black combat boots look cool with any outfit.
Promotions
Product Name:
Happy Hugs Teddy St. Patrick's Day Gift Set
Build-A-Bear
SKU:
25567_31230_20666
Products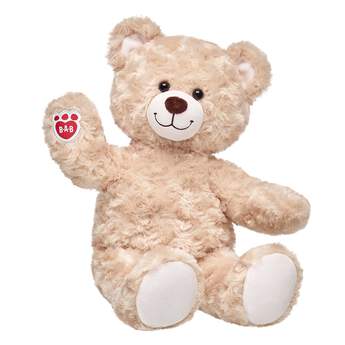 Product Name:
Happy Hugs Teddy
Build-A-Bear
SKU:
025567
Color:
Cream
Additional Information: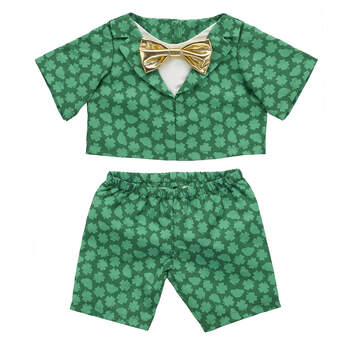 Product Name:
St. Patrick's Day Suit
Build-A-Bear
SKU:
031230
Color:
MINT GREEN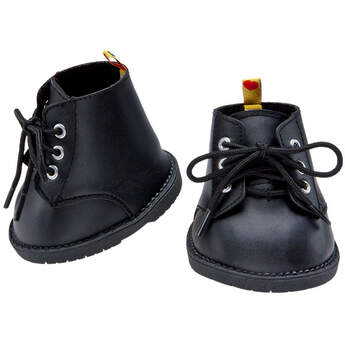 Product Name:
Black Combat Boots
Build-A-Bear
SKU:
020666
Color:
Black