Pikachu Hoodie Bundle
Promotions
The adorable Pikachu is a must-have addition to any Pokémon Trainer's team! This Electric-type Pokémon has bright yellow fur and a lightning bolt-shaped tail. Pokémon Trainers will love this exclusive bundle which includes Pikachu along with two awesome hoodies and a 6-in-1 sound chip!
Price includes:
Pikachu with 6-in-1 Sound
Pikachu Hoodie
Poké Ball Hoodie
This item cannot be purchased unstuffed, nor can stuffing adjustments be made. A scent cannot be placed inside this furry friend.
Pokémon products are only available as exclusive bundles when purchasing online. These products may not be purchased separately.
©2021 Pokémon. TM, ® Nintendo.
Build-A-Bear
Product Details
Specs
Gift Options
Product Name:
Pikachu Hoodie Bundle
Build-A-Bear
SKU:
329837_23396_25440
Products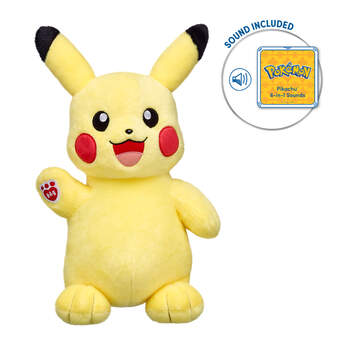 Product Name:
Pikachu with 6-in-1 Sound
Build-A-Bear
SKU:
329837
Color:
Yellow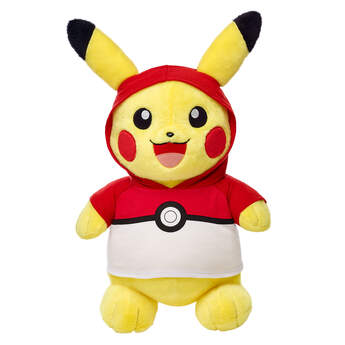 Product Name:
Poké Ball Hoodie
Build-A-Bear
SKU:
023396
Color:
Red
Product Name:
Pikachu Hoodie
Build-A-Bear
SKU:
025440
Color:
White