Current Promotions
Promotions & Events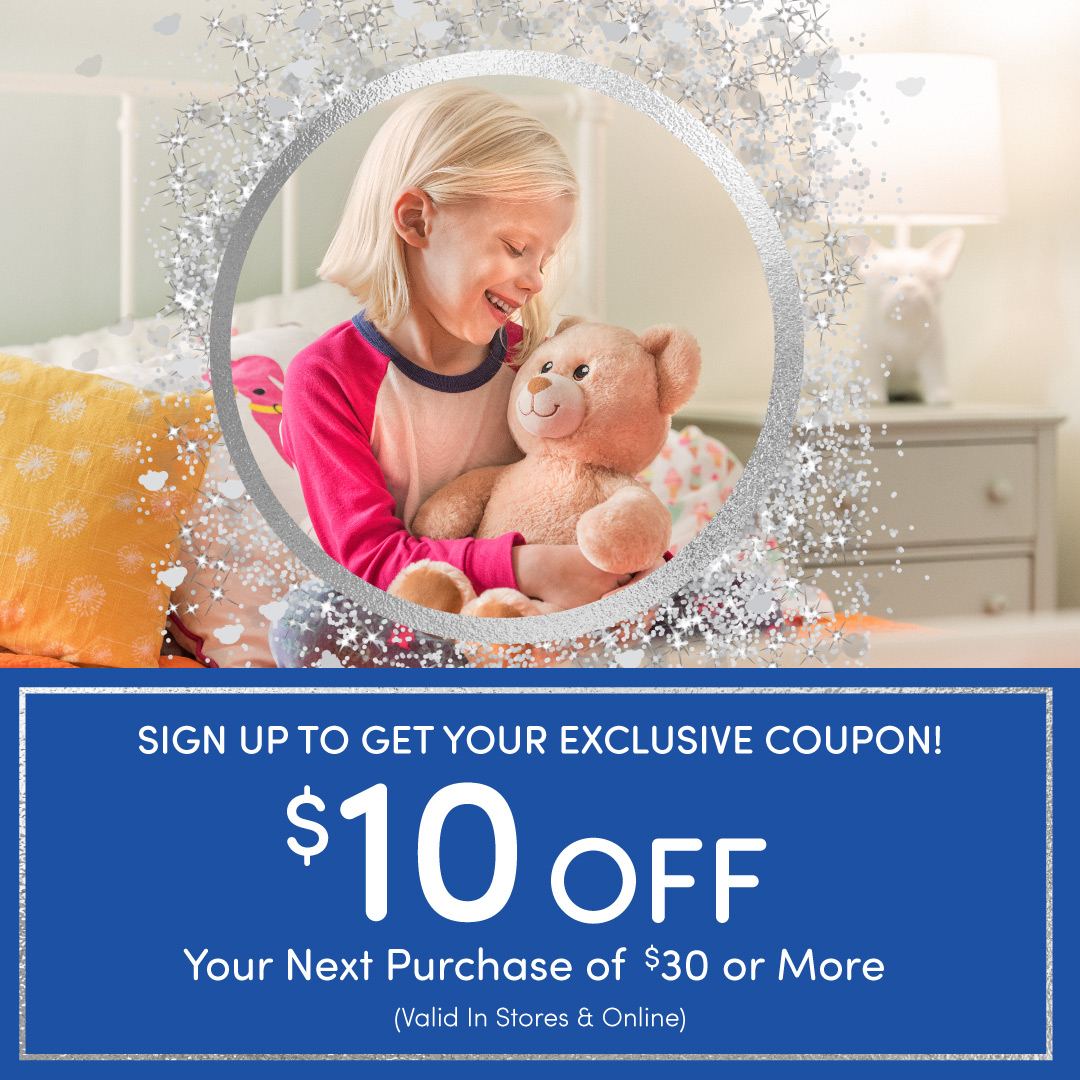 Get $10 Off Coupon!
Enjoy these beary special savings! Sign up now to get $10 off purchase of $30+. Coupon valid in stores or online
View Details
DISCLAIMER: Coupon expires July 31, 2023. Valid in stores and online on select Build-A-Bear Workshop® furry friends, clothing and accessories. Not valid on Friends collection, Disney Tim Burton's The Nightmare Before Christmas collection, STAR WARS collection, select Harry Potter items, select Pokémon items, select Swarovski items, prior purchases, a Build-A-Party® celebration, Count Your Candles offer, Bear Bucks® cards, or in Build-A-Bear Workshop within other retail stores or restaurants, including but not limited to, Rainforest Cafe® or in Build-A-Dino® Experience within T-REX Cafe™. Other exclusions may apply. Coupons may not be combined and cannot be bought, sold or exchanged for cash or coupons. Not valid with any other offer. Local and state taxes, as applicable, are payable by bearer. Must present original coupon at time of purchase or enter 17-digit code on web purchase. Photocopies prohibited. Valid in the U.S. only (including Walmart locations). Valid for coupon recipient only. Limit one coupon per person, per visit. Non-transferable. Offer good while supplies last. Void where prohibited or restricted. Where required cash value 1/100 of 1 cent.
Join Now
Latest Deals, Offers & Coupons
Explore our latest ways to save!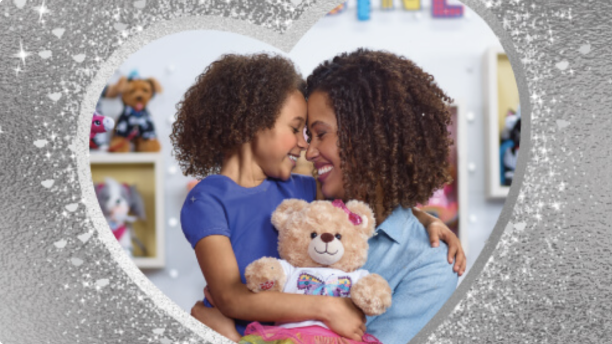 Celebrating 25 Years of Heart & Hugs!
For the past 25 years, we've celebrated heart, hugs, creativity, laughter, fun and FRIENDSHIP through the making of more than 200 million furry friends!
Learn More
Get Exciting Inside Stuff When You Login!
Sign up for exciting in-store and online offers, rewards and more
Join Now