Sylveon Bundle
OutOfStock
Sale Price
$72.00
This item is not available for delivery
Sylveon is the newest Eevee Evolution at Build-A-Bear Workshop! Known for calming conflict, Sylveon will be a soothing addition to any Pokémon Trainer's plush collection. This Fairy-type Pokémon has sky blue eyes and pink and white fur with oversized ears and ribbonlike feelers. Make waves with this exclusive Sylveon gift bundle which includes Sylveon along with its pink cape, PJ sleeper and 5-in-1 sound chip!
Price includes:
Sylveon with 5-in-1 Sound
Sylveon Cape
Sylveon Sleeper
Limit 5 per guest
This item cannot be purchased unstuffed, nor can stuffing adjustments be made. A scent cannot be placed inside this furry friend.
Pokémon products are only available as exclusive bundles when purchasing online. These products may not be purchased separately.
©2022 Pokémon / Nintendo / Creatures / GAME FREAK.
Build-A-Bear
Product Details
Specs
Gift Options

Product Name:
Sylveon Bundle
Build-A-Bear
SKU:
31392_31357_31358

Products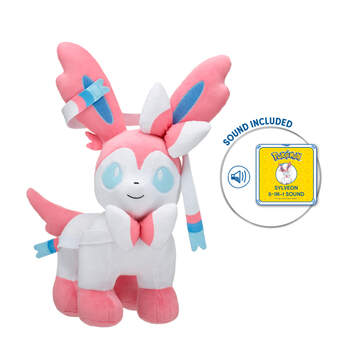 Product Name:
Sylveon with 5-in-1 Sound
Build-A-Bear
SKU:
031392
Color:
White
Product Name:
SKU:
031357
Color:
Pink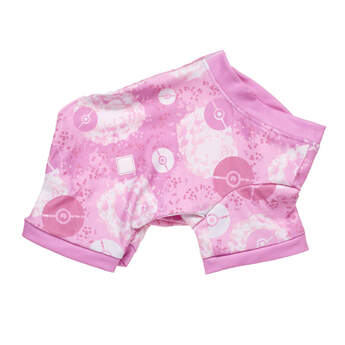 Product Name:
Sylveon Sleeper
Build-A-Bear
SKU:
031358
Color:
Pink