Growlithe Bundle
Promotions
Face any foe with the fearless Growlithe by your side! The loyal and trustworthy Growlithe makes a roaring fun addition to any Pokémon Trainer's collection. This Fire-type Pokémon has orange and black striped fur, a bushy tail, and fuzzy tufts of fur on its chest and head. Bark up some fun by bringing home your own Growlithe plush along with its orange cape, PJ sleeper and 5-in-1 sound chip included!
Price includes:
Growlithe with 5-in-1 Sound
Growlithe Sleeper
Growlithe Cape
Limit 5 per guest
This item cannot be purchased unstuffed, nor can stuffing adjustments be made. A scent cannot be placed inside this furry friend.
Pokémon products are only available as exclusive bundles when purchasing online. These products may not be purchased separately.
©2023 Pokémon / Nintendo / Creatures / GAME FREAK.
Build-A-Bear
Product Details
Specs
Gift Options
Product Name:
Growlithe Bundle
Build-A-Bear
SKU:
31396_31382_31383
Products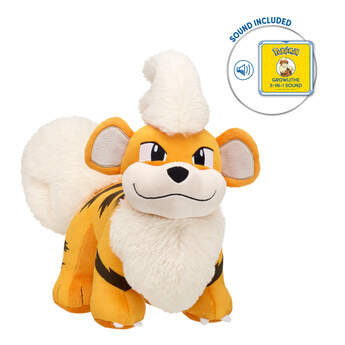 Product Name:
Growlithe with 5-in-1 Sound
Build-A-Bear
SKU:
031396
Color:
Gold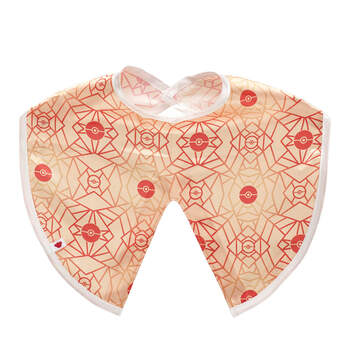 Product Name:
Growlithe Cape
Build-A-Bear
SKU:
031382
Color:
Red
Product Name:
Growlithe Sleeper
Build-A-Bear
SKU:
031383
Color:
Orange