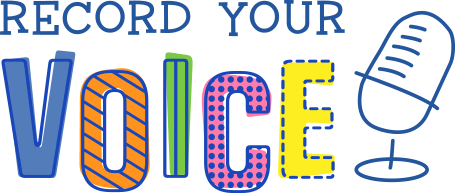 Only with Build-A-Bear Workshop can you make a teddy bear with voice recordings that will create a memorable, magical surprise. Record a special message on a sound chip to make any stuffed animal a unique and personalized gift!
GIVE A GIFT THAT SAYS IT ALL!
It's Easy to Make a Unique Gift with Record Your Voice!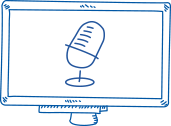 ONLINE
It's easy when you follow these steps!
Click the link below and choose a stuffed animal from our Bear Builder.
Add any desired clothing and accessories, then add "Personalized Record Your Voice Message" to your order, on the Sounds & Scents page.
Finish customizing your stuffed animal, add to your cart, and complete your order by checking out. Delivery options include standard shipping, in-store or curbside pickup, and same-day delivery with Delivered by Shipt (where available).
Check your email for a special toll-free number to record your 20-second message.
When your order arrives, your recorded message will play from inside your stuffed animal!
START BUILDING

AT THE WORKSHOP
Ask a Bear Builder to assist you in recording your message at the Sound Station.
Play it back and listen to be sure it sounds PAWfect.
Our friendly Bear Builders will insert your sound chip into your stuffed animal at the Stuffer!
Looking for Voice Recording Gift Ideas?
There are endless ways to use our special Record Your Voice feature to make a unique gift! Whether it's gifts for mom, gifts for dad, gifts for a special someone or gifts for any friend or family member, Record Your Voice is an unforgettable way to let someone hear your voice with every hug. You can even record beloved voicemails and already-existing messages of loved ones for a special touch. A recordable teddy bear is a unique and customized gift that they'll cherish for years to come!
Need inspiration on what to say? Check out some of these unique gift ideas:
With Record Your Voice at Build-A-Bear, you can record a special message in your own words and add a personalized sound chip to your stuffed animal! Your voice and your words combine to make a voice recording gift that delivers a perfect surprise and unique gift for any occasion. Your sound chip will be placed inside your plush toy before it's stuffed. Your recorded message will play with the simple press of the paw. Watch their reaction when they hear your voice or another voice of their loved one inside their stuffed animal! It's a one-of-a-kind personalized gift idea that's perfect for anyone! Personalized record-your-voice messages require 3 additional business days once the recording is received for processing and bear building time. It is not recommended if you require 2-Day Express or Next-Day delivery.
START BUILDING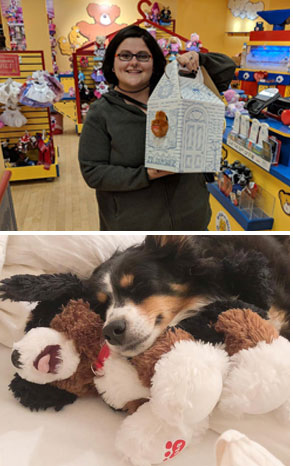 #CeleBEARate!
Did you use Record Your Voice to give a personalized gift to someone special? We want to see pictures and videos of your recordable stuffed animal and their reaction! Share them with us using #celeBEARate!
Share Your Story