Collectible Stuffed Animals

Build-A-Bear Limited Edition Collectible Stuffed Animals
We're celebrating 25 years of furry friend memories with special releases throughout our silver birthday year! We'll launch collector's editions of classic furry friends from our vault as well as launch special edition licensed furry friends.
Limited Edition Vault Releases
Don't miss your chance to make or gift these collectible stuffed animals and teddy bears—and be on the lookout for more drops as the year goes on!
Special Edition Licensed Furry Friends
You May Also Like
22601_30436_20389

25567_30437_20666

029905

29742_29485_24170_24517

329510_29554

25567_28506_21564_28504_26334_21512

25567_28505_24170_28541_26340_24517

29732_20522_29111_20666

29732_20522_29111_20666

25567_28133_21512

22601_29526_24392_26660_21512

229785_29554
Frequently Asked Questions
How can I find out about new collectible Vault releases?
Sign up above to get all the latest information on Vault releases.
Will Collectible Vault releases be available in store and online?
We'll share store availability as new collectible products are released. Be sure to become a Bonus Club Member to get the latest news!
I have questions about an order.
Please see our Shopping FAQs for any questions regarding how to order online or if you have questions regarding an existing order.
Shop our Family of Brands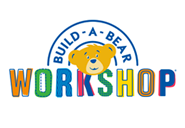 Young children must be accompanied by an adult to shop our online experience.
Please enter your birthday:
Kids can enjoy activities here
Back To Bag
Returning Customer
A Bear-y warm welcome to you, friend!
Or